I just got back from vacation & had a wonderful surprise in the mail waiting for me!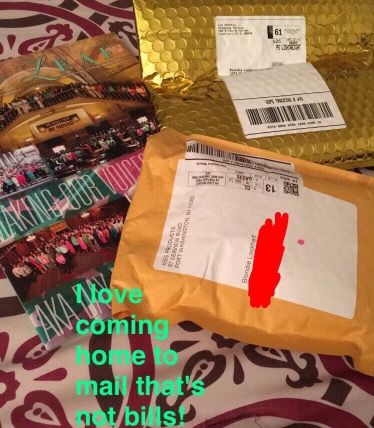 Happy to not owe anybody money for once & eager to see what I got, I tore open the package to find that the lovely people at Kiss Products were congratulating me for winning a brand challenge with Influenster!!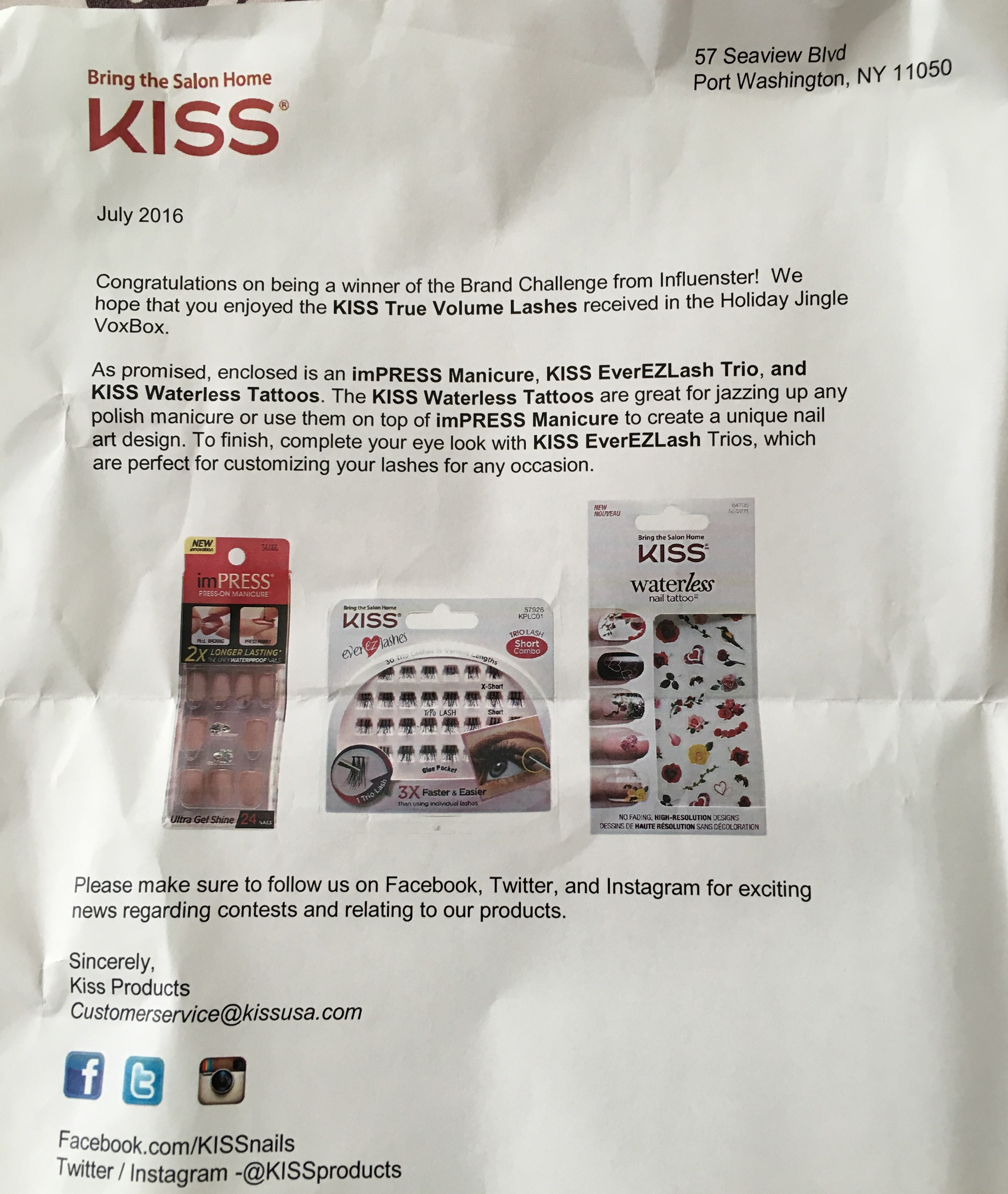 My winnings included an imPRESS Manicure, KISS EverEZLash Trio, KISS Waterless Tattoos & KISS Brush On Lash Strip Adhesive!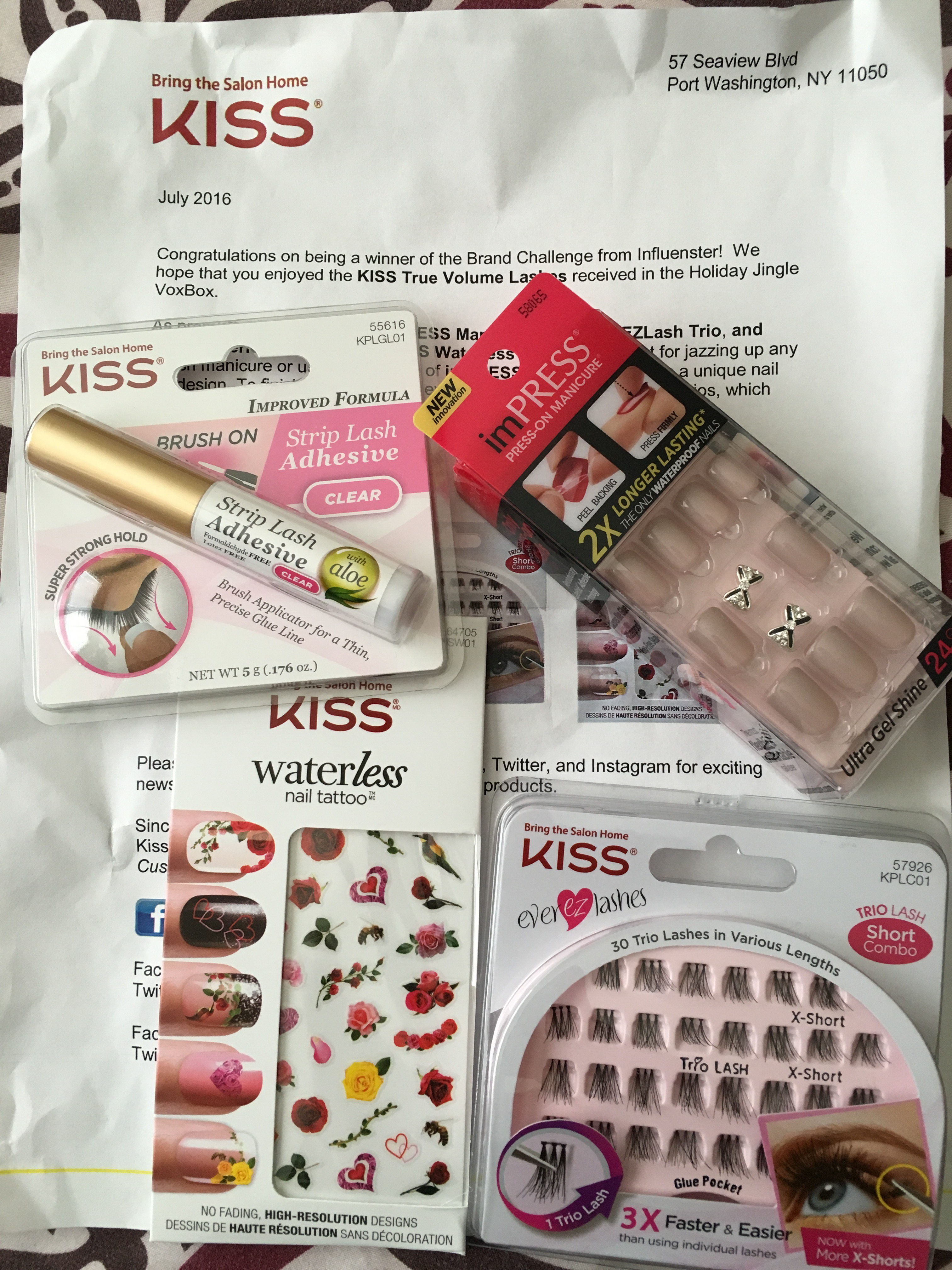 I've used the KISS Brush On Lash Strip Adhesive -it's my all time FAVE lash glue!- but the other products are new to me! I can't wait to try them out!!
Thanks so much for the goodies Kiss Products!! 💋Muah!💋
Find these Kiss Products and more at KISSUSA.com
Follow them on Facebook, Instagram & Twitter
Join Influenter today & start reviewing items FOR FREE and winning more free stuff by completing challenges! Click here