As a person who loves using technology to not only better my life, but the lives of my loved ones too, I'm always on the lookout for the latest and greatest coming out of the tech-sphere.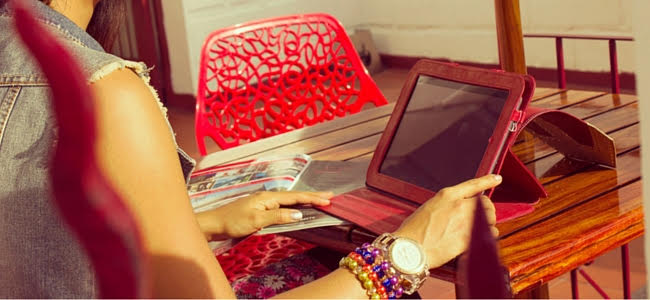 With that being said, let me let you in on a little secret, I'm obsessed with downloading apps and I literally download dozens each day. I know you probably think I'm exaggerating, but I swear its true and when people say "There's an app for that" trust me, there is.
These days apps can help you do everything from learn how to cook to organize your daily schedule and more and considering the sheer volume of apps that can be found in both the iOS and Android marketplace, its not hard to miss out on the ones that are truly worth downloading.
Luckily however, you have me and here are the top 3 best fashion apps to help you step up your style game.
Do you remember the scene in Clueless where Cher Horowitz used a computerized closet application, the likes of which literally blew our minds in those days, to choose her OOTD? Well this app will give you all of that and more! To use it, you simply upload pictures of your clothes into the app, and then use the images to virtually plan and choose your outfits. Additionally, the app also allows you to create packing lists and keep track of what you wore when. If you're like me and you tend to forget what items you own, this is the app for you.
I'm the type of girl who will see an outfit on Instagram or on TV and absolutely have to get it. Unfortunately, sometimes its hard to find exactly what you're looking for and that's where this app helps. Makers of The Hunt call it the "cure for outfit envy," for a reason. The app allows users to share images of items they want, while other users help them find out where you can buy that outfit and how much it costs. Awesome right?
When I'm in a style rut this is one of my favorite apps to go to. Polyvore is sort of like an online mall on steroids. The app let's users create beautiful, trendy fashion collages by mixing and matching different products from different brands. Better than that however, Polyvore has over 20 million users which gives you 20 million fashionistas to gain inspiration from and its shopping section allows you to filter through by color, size, product style, brand, store and more.
Are there any fashion apps you you swear by? If so, comment below.