Summer is one of the best times of the year for relaxing with friends or even just spending the day shopping. When it comes down to your beauty routine, however, there are a few things you can do to ensure your makeup stays put in even the hottest weather.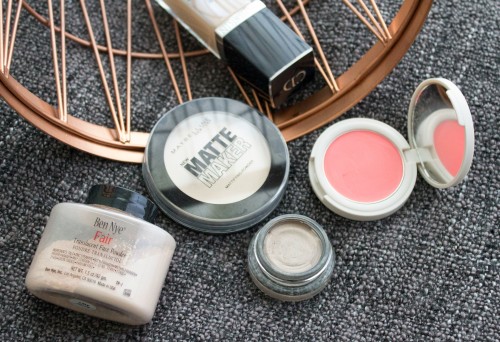 Makeup running down your face is never a good look, so here are five tips to ensure that your makeup stays melt proof in the heat.
Apply a primer
If it's a fresh and long lasting base you're after then make sure you apply a primer before applying your foundation. Silicone based primers are usually the most long lasting products, however most primers will ensure that your base makeup lasts as long as possible on the skin. If you have an oily skin type then opt for a mattifying primer which will help to control oil and keep your skin shine free for longer.
Use a long lasting foundation
If you're going to wear foundation during summer then go for one that has long lasting properties. Those tailored towards oilier skin types tend to be longer lasting as they contain mattifying properties. Makeup Forever Mat Velvet Foundation is a great option for summer. However, if you have drier skin then opt for a demi matte finish which will hydrate dry areas and control shine. Try Diorskin Star foundation which suits most skin types.
Use cream based products
You might think that cream based products will melt off easily but many formulas are now long wearing. A cream blush or shadow won't look cakey and will give a natural finish. Some cream based products also offer a cream to powder formulation. If you have oily skin then use an eyeshadow primer before application to make your shadow holds up in the heat. The Urban Decay Primer Potion is a good choice as it will keep any type of shadow in place throughout the day.
Go for matte finishes
Matte products tend to hold up better than dewy or shimmer based ones. If you have oily skin then it's highly likely that you'll need to set your foundation with a powder in order to keep your skin as shine free as possible. It's important to choose a powder that won't give a caked on look. The Ben Nye Translucent Loose Powder is a good one to try as it gives a fresh appearance that looks completely natural. If you need to blot during the day then choose a pressed compact that you can store in your bag for on the go touch ups. Maybelline, Revlon and L'Oréal all offer compact powders that are perfect for blotting on the go.
Try a setting spray
A setting spray, such as the Urban Decay De Slick Oil Control Setting Spray can be spritzed on after makeup application. Simply spritz it all over your face and you'll have a matte base with no shine peeking through. You can easily store this in your bag to use on the go too.
Follow @ohzoe_