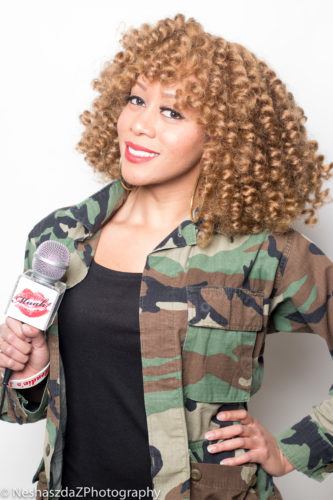 Welcome to Blondie's Lipstick, the website & brand created by your favorite lipstick loving, blonde bombshell Blondie Lockhart!
Blondie hails from the Peach State & yes she is a southern belle! She is a graduate of The Unsinkable Albany State University where she majored in English and joined the best black greek letter organization, Alpha Kappa Alpha Sorority, Inc. Blondie chose to pursue a career in media simply because it combined her social skills, love of writing, and visual creativity. So far her career has landed her on air positions, amazing jobs as a director at NBC and CBS affiliate stations, hosting her radio show The Happy Hour and inspired her to "leave her mark" 💋 with what you see here!
Blondie's Lipstick is your go to site for personal style, beauty tips and reviews, natural hair tutorials and more. The goal of Blondie's Lipstick is to keep the fabulous millennial woman informed about things that matter to her.
Blondie's Lipstick started off a "blogazine" in 2010 that published every two weeks with approximately 15 steady readers. Since then it has grown to a brand that engages with thousands across several social media platforms. It continues to expand with a budding Youtube channel, hosting services and more!