The more I get into makeup the more my love grows for my newest favorite accessory *LASHES*!!! There's so many different styles, textures, materials… Do you want subtle? or maybe sex kitten? or bold & dramatic? Whatever your mood there's a lash for every occasion -just like lipstick!
So you can imagine my excitement when I was contacted by Esqido Lashes to do a review on their gorgeous mink lashes!! I fell in love with every single style but narrowed down my choices to the flirty Lashmopolitan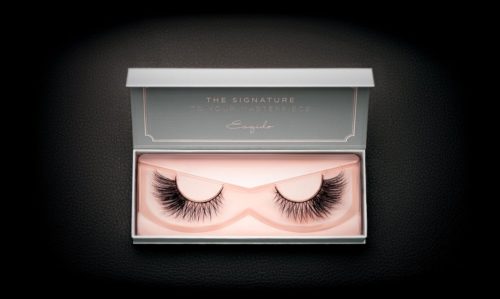 and the luscious Midnight Symphony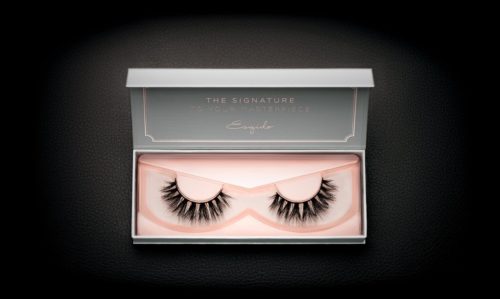 When my lashes arrived I was immediately impressed by the attention to detail!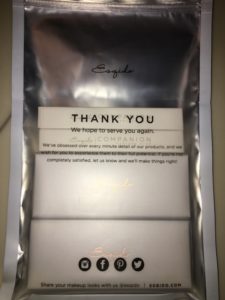 Inside the branded package were my two pairs of lashes plus their signature Companion Eyelash Glue, which starts white but dries clear. Each box of lashes was a little booklet expressing their quality, instructions on how to apply, remove and care for your lashes and their contact info.
I couldn't wait to try them on!! Check out the makeup look I created with Lashmopolitan
I chose to make the lashes the star of my face so I kept the face simple with enough highlight to reach glazed donut status (Becca Shimmering Skin Perfector in Opal) & a popping red lip (Fenty Beauty Stunna Lip Paint).
These lashes are EVERYTHING!!!!! I have two other pairs of mink lashes from two other brands but quality and price of Esqido is unmatched! The lashes are handcrafted from high quality materials making them soft & super lightweight! The other lashes that I have are thicker more dramatic lashes and as soon as I put them on my eyelids feel weighed down, but with Esqido Lashes! And the Companion Lash Glue has a solid hold but (when applied properly) is gentle on both your lids and lashes!
I love Love LOVE my new lashes! I'm already planning on adding more Esqido Lashes to my collection!
Find your new lash love at Esqido.com