If you've cried real tears or lost an eyebrow doing a DIY Charcoal mask, this video is for you!
I had a really bad breakout (I've always had acne prone skin) a few months ago which is why you guys haven't gotten any videos from me.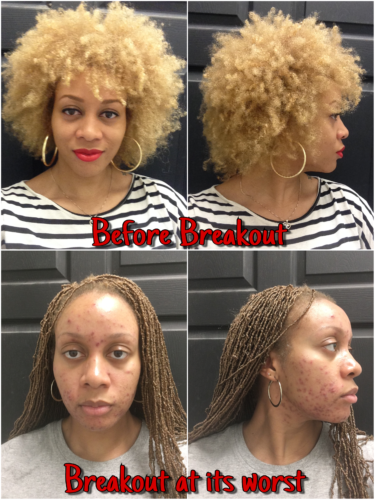 I didn't want to go outside, much less make Youtube videos, be seen during my radio show & going to events. But this wasn't going to fix itself so I had to do something.
I tried the charcoal mask because it's good for removing impurities and great for oily skin. I've been watching a lot of DIYs, talking to friends & my skincare expert & decided to try it. Yes, I shed a few thug tears, thankfully I didn't lose an eyebrow but it still hurt like hell!! Masks are supposed to be relaxing! What's relaxing about ripping glue off your face?!
I did some experimenting of my own & came up with this here! This mask has helped with my healing process & is PAIN FREE unlike those other DIY charcoal masks!
**If have acne prone skin, are allergic or unsure about using certain products on your face talk to your dermatologist or skincare professional before trying anything. When trying new products, test on a small area and wait to see your reaction before putting the product all over your face.**
If you try it out share the video & tag me in your pics @BlondiesLipstk on IG & Twitter!