It's time for another review guys! I actually got this and the last box back to back -not a regular thing but I'm glad it happened cause it means more free stuff!
In this box I received the newest products from COVERGIRL cosmetics: Tru Naked eyeshadow palette, Plumpify Mascara by BlastPro and the Colorlicious Oh Sugar Lip Balm.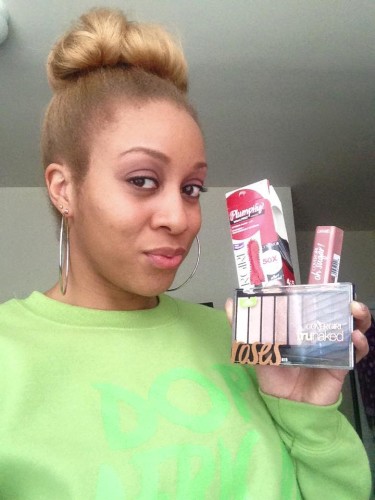 Off the bat I was excited about the free stuff… but COVERGIRL is not my cup of tea & I hate giving negative reviews. So I cleared my mind of all the reasons I haven't liked COVERGIRL products in the past & tried these babies out fair & square. Will they change my mind? Here are my thoughts
Moral of the story: Keep an open mind & Katy Perry's commercial/jingle could sell ice to an eskimo. lol!
All the makeup in this review I got for free from COVERGIRL and Influenster, but all opinions are my own.
If you want to review items from major companies FOR FREE, click here to join Influenster right now!