My first Dominican Blow Out
Now I know this isn't a new trend but it's new to me -being that it's my first one- so Imma tell y'all about my experience. Plus I know a lot of naturals shy away from it because of how much heat has to be applied to the hair. The way I look at it, it's the same as junk food: You can have that greasy fast food burger once in a while but everyday & you're headed to an early grave. You can put heat to your natural hair periodically but everyday & you're gonna burn it all off! Everything in moderation!
This straight hair is taking some getting use to but I'm loving it! But then again every time I straighten my hair I contemplate becoming a "straight natural". Right now I just want the rain to stop so I can enjoy it!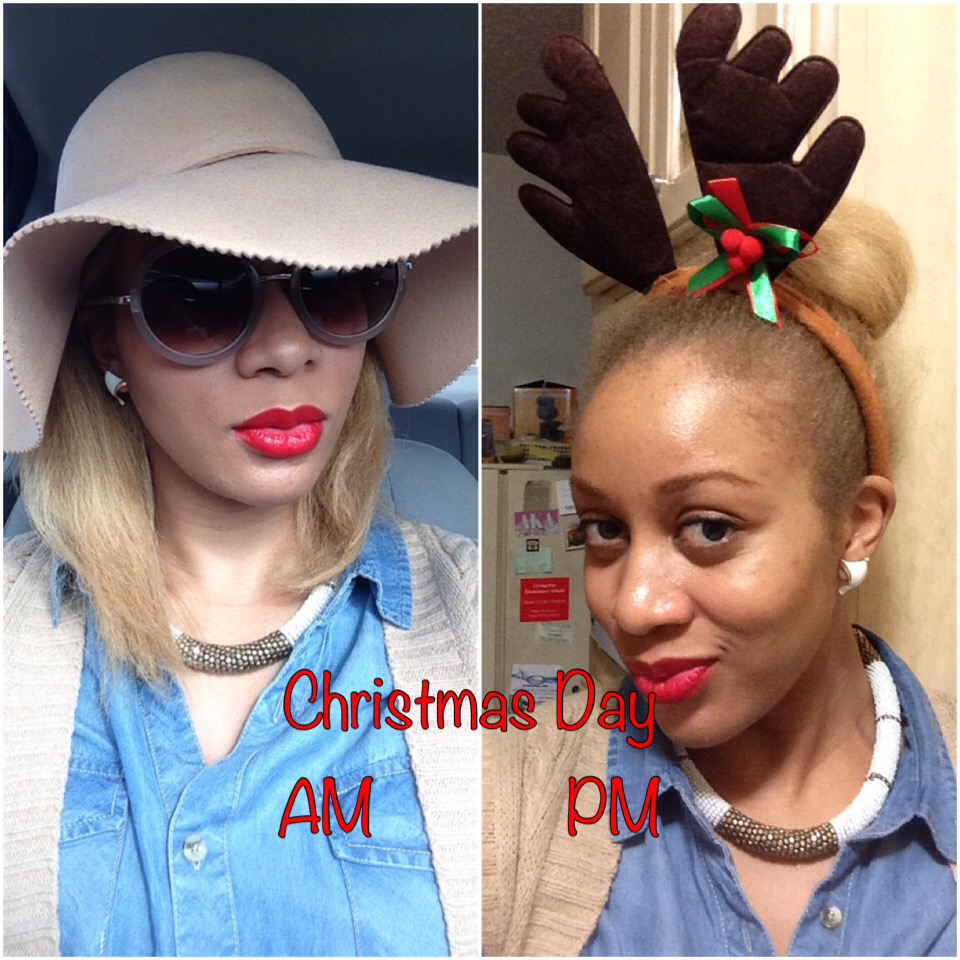 Christmas Day my poor lil hair didn't stand a chance against that humidity!
What styles did you guys rock for the holidays? & do you have any tips for me to help combat this humidity?!