I overheard a conversation the other day about a girl who doesn't have a compact mirror. She said she's always borrowing someone else's. I thought I was hearing things. To me, this is hard to take in and to digest. I couldn't possibly live without a compact mirror in my handbag! This is like saying Anna Wintour cannot wear sunglasses again! Shocking I know.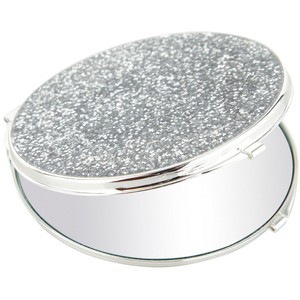 I'm not saying that I'm so vain and that I need to check myself out every 30 seconds… But it's for peace of mind too. Not only are they for the self-loving people out there (you know who you are) but for people who have food in their teeth, something in their eye etc. Hmmmm… OK, are my reasons good enough?! I give in… of course us girlies and guys like to check ourselves out occasionally and when we touch up our makeup, it's good to have a mirror whenever we are. We could be on a train, a bus, in a coffee shop, waiting for someone, waiting for a plane at the airport but still have a mirror handy!
There are lots of compact mirrors on the market, ranging from cheap to high-end.  I know what people are thinking right now, "but a mirror's a mirror"… wrong (in a way). Of course a mirror is a mirror but there are complementary mirrors and there are some bad mirrors that make you look awful! I hope people understand when I say that?!
Pop to your local shop and try out their mirror and you'll see the difference.