With everyone working and having busy hectic schedules, we tend to forget about our hands! This is definitely not intentional. We wash our hands so many times a day but majority of people don't use hand cream after doing so.
We need to treat our hands like Royalty! They are our best friends and are doing what we need to do, every day without complaining! Not that they can speak but imagine if they could! Help me… I need some cream please or she's forgotten to use the hand cream again!
Nowadays you can buy a travel size hand cream so there are no excuses of not being able to carry it, it's too big and heavy, I'm afraid it might leak in my bag or my bag is too small. The caps on the tubs/sachets/bottle can be fastened on quite tight so they won't leak. If you have a mobile phone holder inside your bag, you can always keep it up straight and it will ease your mind.
I like to buy the small size and keep the bigger size by my bed so every night; it reminds me to put my hand cream on. Also when you wake up in the morning, it's usually staring me in the face! I do like to buy a few so I have them dotted all around the house… it's great! My Fiancé has not gotten in the routine of applying hand cream… I knew he would copy me eventually!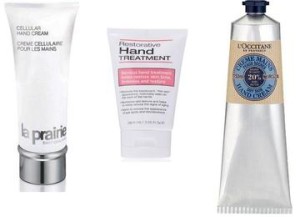 I have tried so many hand creams you wouldn't believe it. Now I'm confident in the brands I know and would definitely recommend to you guys.
I have come up with 3 gorgeous hand creams.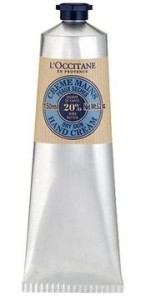 L'Occitane Shea Butter Dry Skin Hand Cream
La Prairie Cellular Hand Cream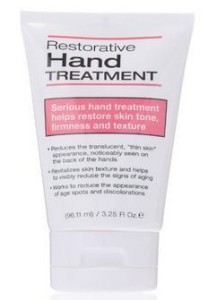 Dermactin – TS Restorative Hand Treatment
Enjoy and take care of your hands!
Ciao!
Shelley x