In case you missed any part of this weeks episode of Blonde Moment come here every Friday to catch each segment in one place!
Episode 6: What slavery?
So… nobody at McGraw-Hill saw an issue with saying Africans were brought to America as immigrants? Cute….but that ain't what happen & y'all know it!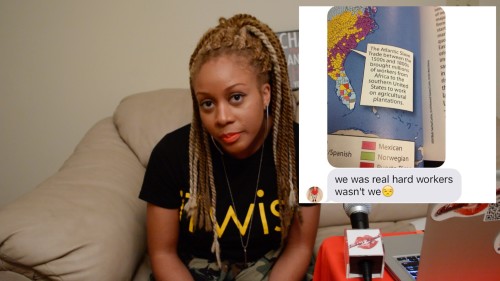 What's on everyone's Lips this week?
Two Hip Hop couples are expecting, a hero's sacrifice, plus Amber Rose's Slut Walk -btw, F**k your 30 showers!!
#QTNA
Can women do the same thing as men when it comes to dating?
To see this week's full outfit click here
Like my top? You can find it at NATSUPREME.com & follow them @NaturallySupreme