This month is Blondie's Lipstick's 5 Year Anniversary!!!!
To celebrate I had an fun photo shoot with Neshazda Z showcasing some of the many sides of yours truly! Here are the deets on the second look! Enjoy!!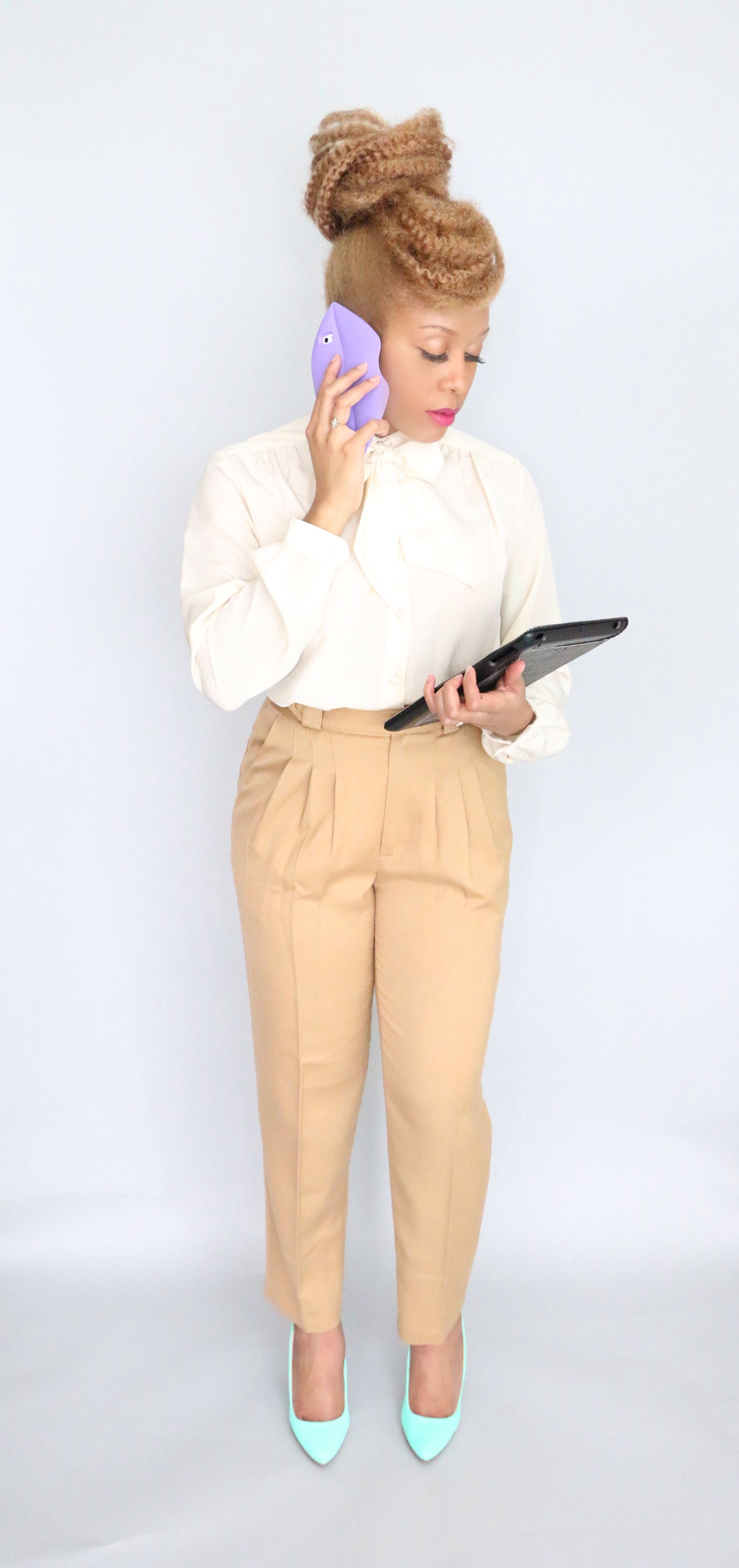 Top: Vintage
Pants: Thrifted (Goodwill)
Earrings: Charlotte Rousse
Lipstick: NYX Matte Lip Cream in "Prague"
iPhone case: Victoria Secret
Shoes: Charlotte Rousse
Next week I'll post another look from the shoot so check back soon!