Being just a few days away from Labor Day, it's safe to say the Summer is coming to an end.
That's right ladies prepare to say goodbye to your bikinis and booty shorts and hello to sexy sweaters and leggings.
As we head into fall our skimpy wardrobes and beautiful beach days won't be the only things we miss.
It doesn't matter what your skin tone is like there's just something about the summertime that brings out the glowing Goddess is in ALL of us.
If you're interested in keeping your Summer glow all year around -without the help of a few Instagram filters- read the advice below!
Beautiful Skin Comes From Within 
The best way to make sure you get that perfect Summer glow all year round is by eating a diet rich in the vitamins and minerals proven to promote healthy skin and one of those vitamins is none other than Vitamin E.
Vitamin E
 is one of the most, if not the most, important vitamins for skincare. When taken internally it can reduce wrinkles and fine lines, fight free radicals and much more.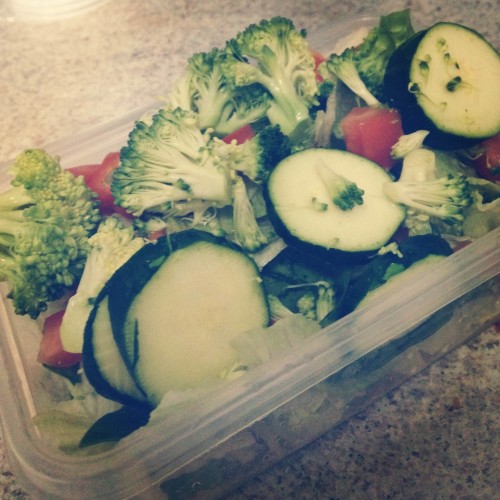 This precious vitamin can be found in green leafy vegetables, nuts and avocados, just to name a few. If you can't be bothered with all of that, you can pick up a bottle of vitamin E capsules from your local drugstore or supermarket.
Sweat It Out
Everyone knows regular exercise can provide a slew of health benefits including improved mood and increased energy levels, but did you know that it can also help your skin get that coveted Summer glow?
Exercise both increases circulation and reduces inflammation meaning that the improved blood flow will help carry waste products away from healthy cells and your skin cells will stay nourished and beautiful.
Exercise doesn't even have to be hard! All you need to see results is 45 minutes a day of moderate cardio, such as running or dancing, five days a week. Within a few weeks you'll be able to see the amazing changes to your skin.
Don't Hate, Exfoliate
Another great way to get that glow is through 
exfoliation
. Exfoliation is a process that removes dead skin cells  from the surface of your skin to reveal the beautiful glowing skin underneath.
Our bodies shed millions and millions of skin cells each day and naturally because we don't see large sheets of dead skin all around us, it's easy to assume that not all of the dead skin comes off.
To get rid of this buildup you can use anything from exfoliating scrubs to body brushes and chemical peels. It's not "one-size-fits-all" so do a bit of research and find out which exfoliation method is best for you.
If You Can't Join Them, Beat Them 
Surprise surprise I'm talking about make up.
Now I'm not saying to go and "beat" your face, but instead you should use a product that gives you sheer coverage such as a BB cream or tinted moisturizer, both of which cover skin imperfections and leave you with a natural, dewey look.
If you find it's not enough glow or you, just add a little bronzer and you'll be ready to go no matter what time of year it is!
If you follow these tips you'll definitely have that summer glow all year round.
Do you have any tips for getting glowing skin that you'd like to share? Comment below!
by Natalia