You may or may not have heard of strobing. Beauty trends come and go but the latest trend – strobing has been around for a while. Strobing is essentially highlighting. Like contouring, highlighting helps to define certain facial features. The key to good highlighting is using the right product and knowing exactly where to apply it.
Application
When it comes to strobing or highlighting, it's best to apply your product to areas that would naturally catch the sun. This includes the top of your cheekbones, under your eyebrows, tip of the nose, forehead and bottom of the chin. You should apply your highlighter as the last step in your beauty routine.
Using the right type of product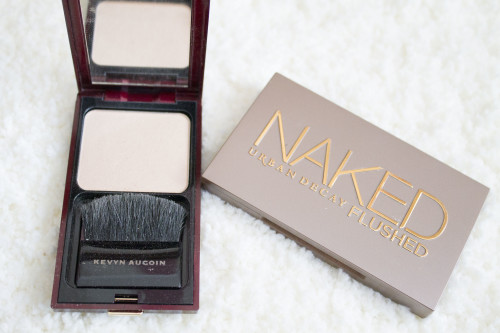 There are varying highlighters you can use. For instance, highlighters can be in powder, liquid or cream form. Choosing the perfect formulation for you depends on your skin type and personal preferences. A few good highlighters to consider include
Benefit Cosmetics Watts Up! – This cream to powder formulation is in a stick which makes it super easy to apply. This champagne shade will also suit a range of complexions to provide a soft glow wherever you apply it. You can simply apply it straight from the stick and blend with your finger.
Kevyn Aucoin Celestial Powder in Candlelight – this light champagne shade comes in a powder formulation and can be applied with a blush brush or small contouring brush to your face. This subtle powder is ideal for those that want to achieve an illuminated look without the product appearing too shimmery or glittery.
Urban Decay Naked Flushed Palette – If you're searching for a slightly more affordable or practical option then consider this palette. This trio contains a highlighter, blush and bronzer with a range of variations available to suit your skin tone. The powder highlighter in this palette is slightly more shimmery than the Kevyn Aucoin powder so a little goes a long way. You can apply this with a brush straight to your face and little blending is required as it's really easy to use.
MAC Strobe Cream – If you prefer a liquid highlight then MAC's strobe cream is perfect! This highlighter is extremely subtle and can be easily applied to the skin with either your fingers or a damp sponge. The result is a light, iridescent look for beautiful highlighting.
E.L.F Shimmer Palette – For an affordable option, try this shimmer palette. There are four cream highlighters to suit a variety of skin tones. Try using these with a sponge and blend gently onto your cheekbones, eyes and nose.
Using the right tools
If you want to use a brush for highlighting purposes then consider the Sephora Pro Contour Brush. As the name suggests, this brush is designed for contouring but due to its smaller, tapered shape, it's ideal for highlighting too. If you're using a cream or liquid product then try the Beautyblender Micro Mini; two mini sponges that double in size once wet. Providing value for money, these can be used for applying any kind of face makeup, such as contouring and highlighting. Simply dampen and use with your cream or liquid highlighter.
Follow @ohzoe_