Welcome!
I'll jump write in…
OUCH!!! That's the only thing I can say and the only thing Chris Brown will be saying if he goes through with this foolishness. I am as sick as every one else of hearing about Brown & his estranged girlfriend Karrueche Tran.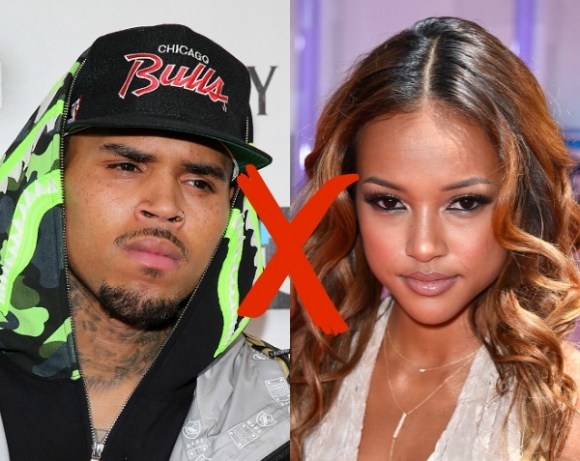 However, I couldn't pass up the opportunity to do a 'journal entry' about her new demands for Chris. Karrueche reportedly made a request to her ex to get her name tattooed on his junk. That's right fellas…It jus got REAL. This psycho (Karrueche) wants to make sure Chris thinks of her before he ever possibly cheats again. While Chris has expressed a desire to do anything to win Karruecha back, don't expect him to drop his drawers at the nearest tattoo parlor.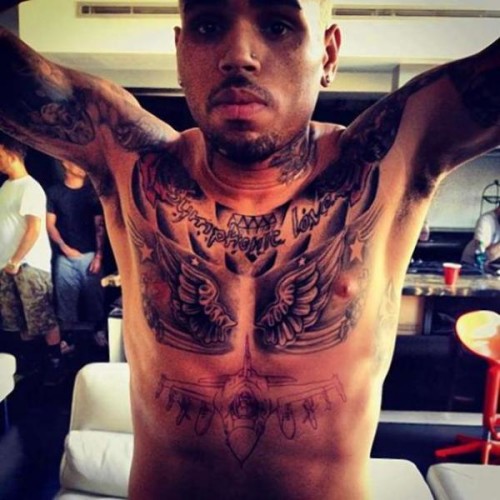 That's right, he is willing to do almost anything for her love, but he won't do that. Now this is were the true crazy comes in…It's not that Chris wouldn't want to go through with her request to permanently brand himself as Karrueche's property, it appears that Chris is physically unable to have that sensitive part of his anatomy go under the needle. Brown admits that the thought of doing such a thing makes him literally feel faint! PAUSE! Please remember that Chris had the tattoo of Karrueche that was on his arm removed per Rihanna's request jus last year. Imagine getting the tattoo, then breaking up & having the tattoo removed with multiple painful sessions of laser treatment. That's all. #fukouttahere
There are a lot of people who aren't fans of President Obama. There are also a lot of 'washed up' celebrities that would do anything to get a camera in their face. TV personality Byron Allen (I know, I know I barely remember who he is either) seems to be BOTH of those people. Byron publicly shared a few choice words about the president with TMZ, accusing him of not helping out black people more. " I'm disappointed that President Obama called those young men out in Baltimore thugs. I'm not condoning violence, but I don't think we should call them thugs. Because we positioned them to fail and the system has failed them", Allen said.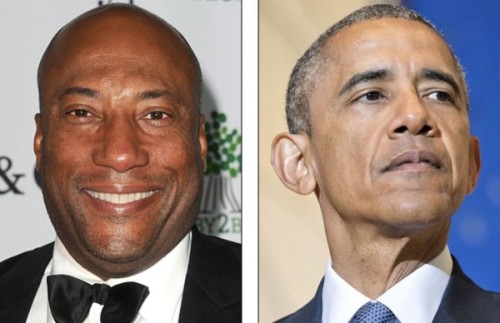 Huh? Whatcha say… Allen then went on to say that he thinks people would respect the president more if he acted like a 'black man'. "I say to President Obama, you have to remember who you are. Don't forget who you are. I have grave concerns. I feel that…it's factual…check the numbers. Black people have fallen further behind under President Obama. We're being murdered in the streets. We're being murdered in the boardroom", Allen said. "President Obama is, at this point, a white president in blackface. Black America would have done much better with a white president." Where were these murderers while he was talking? I'm so sick of one black person speaking for ALL. KKK we got one over here that you can HAVE! #fail
Kevin Durant was in full swagger when he left a Hollywood club 
Friday
 night & a Rx of weed came tumbling out of his SUV. The Oklahoma City Thunder star chilled at Hooray Henry's, then limped out of the club with a boot covering his gimpy foot. As the SUV door opened, what looked like a prescription bottle of weed came flying out.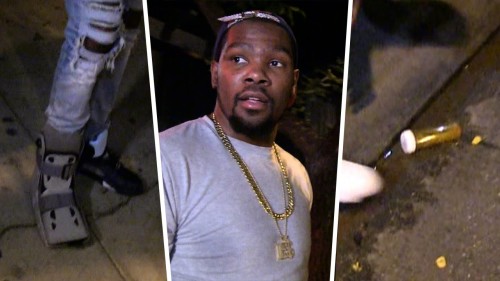 Who cares if someone has weed? Clearly his doctor felt that this was the best means of pain management for his patient. That makes it totally legal, and even if it's not, it's not nearly as bad as texting while driving. I need a few different emoji's right here…
Now, I get it that rapper Future must be upset with Ciara for getting into a new 'relationship' after she broke up with him about a year ago, or do I? He is now in rare 'baby daddy' form. Let me catch you up. Future has already spoken out about the new couple, previously issuing two brief tweets – "I wish I cared," and "Ya'll mad as S**t".

Soon after, fans of Cici started flooding his social media accounts with thousands of football emojis. Now recent pictures of Ciara and NFL player Russell Wilson taking baby Future for a walk have gone viral on the web.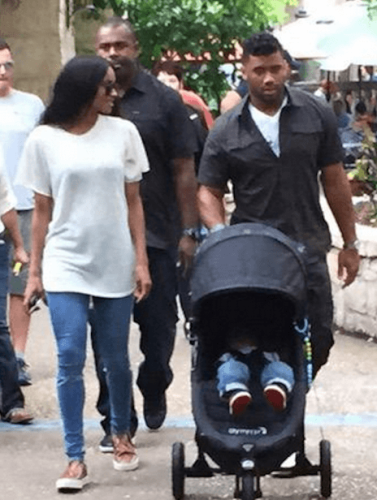 It was all good until random users started criticizing him by pointing out that while he is busy sleeping with groupies Russell is taking care of his son. It was then reported that Future left a comment- a couple of football emojis and three pistol emojis- and quickly deleted it.

The media took this and ran with it reporting that the rapper 'Threatened Ciara's New Boyfriend Russell Wilson'. "I bet you start loving me, soon as I start loving someone else. Somebody better than you…" Ciara wrote a song about it! Wanna hear it?! Here it goes! #DEAD
Later.