Welcome.
I'll jump right in…
Sherri Shepard, YOU ARE THE MOTHER! A judge ruled that the actress and tv personality is the legal mother of her new born baby. Now that sounds crazy. Shepard and her now ex husband Lamar Sally decided to have a baby via a surrogate while they were married.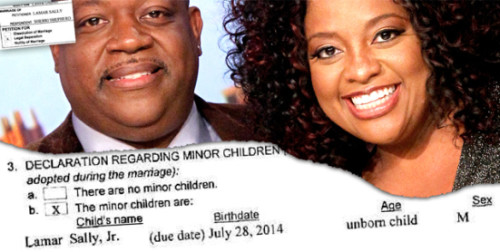 Sometime during the pregnancy, the couple decided to divorce and Shepard no longer wanted the child that the two planned together. Sally, however, made the decision to keep the paycheck (oops…baby) for himself and has had custody of the infant since his birth six months ago. A judge has now ruled that Shepard is the legal maternal parent of the young boy and has ordered her to pay child support to her former husband. It has been reported that Sally conspired against Shepard with her first ex husband, Jeff Tarpley, to get money out of the star. Tarpley and Shepard have a 10 year old son with special needs. The 'men' (and i use that term loosely) in this story, actually worked together forming some odd bond and both seeking child support from Shepard at the same time. The first ex, Tarpley, made claims that the 10 year old boy 'Cannot tie his own shoes, reads on a second grade level, and has poor hygiene.' Tarpley deems his ex wife an unfit mother due to her busy work schedule. Shepard fired back calling Tarpley an 'Absent father who is unfit to raise their son.' Ooooo…nasty. Hmmmm, I wasn't aware that working to provide for your family made you an unfit parent.
Superstars Ariana Grande and Big Sean have called off their 8 month relationship. No, its not because Grande and her pony tail had to be home before the sun goes down.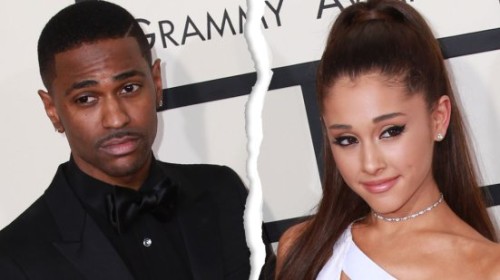 There is plenty blame and mudslinging from both camps. Big Sean claims that Ariana made him pay for all types of extravagant gifts and never seemed appreciative. Grande says that it was her bank account that afforded the couple trips and five star hotel stays. The straw that broke the camels' back was the release of the song 'Blessings', the rappers collaboration with Kanye West and Drake. In the song, Sean refers to Grande's lady parts as 'billion dollar p–y'. Also bragging that 'Man the click is the tightest, the p–ys the tightest. Ariana and her kitty cat ears were outraged after her grandmom came to her to question her about the lyrics. Grande says that the statements made her feel like a 'piece of meat'. I wanna know what GRANDMA is doing listening to Big Sean!
While I'm writing about rappers…Tyga's baby mama, Black China, used social media to out him for late night phone calls and messages. China shared a host of text messages and voicemails of the rapper asking to come over and saying that he wants to give the relationship another shot.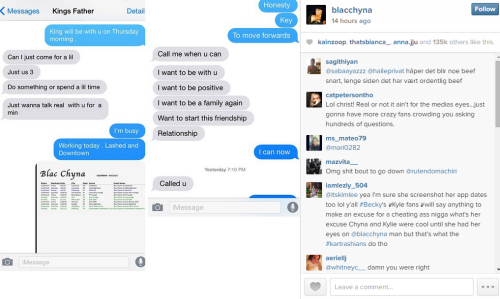 Tyga's new girlfriend is 17 year old Kylie Jenner (who the 25 year old claims to not be involved with romantically). This public reveal of the messages has caused a social media brawl between Kylie and Black China. The behavior is expected from a 17 year old, but Black China is 27, the mother of a 3 year old son, and was also best friends with Jenner's older sister Kim Kardashian. China has used twitter to lash out at the Kardashian clan's youngest member by posting pics sporting a pair of plastic
red lips
. In defense of his 'girl' (no pun intended), Tyga is showing his loyalty.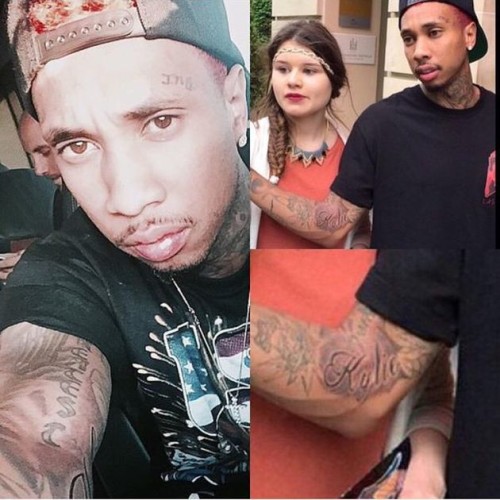 The rapper was seen with a new tattoo on his forearm that simply reads 'KYLIE'. That is exactly what guys do when they are not in a relationship with a girl…they tattoo her name on their forearm to prove it.
Chris Brown has done nothing but dote over his new baby girl Royalty since the story broke that the child was his about a month ago. Brown constantly tweets pics of the beautiful baby on social media and even captioned one pic 'God has sent me my twin'. We sure hope not cause there's no room in the day care for a baby that goes around punching the other babies in their over sized foreheads. It has even been reported that Brown is attempting to get the mother of the baby, Nia Guzman-Amey, to move from her home in Texas out to LA so that he can be closer. The only problem with that is the mother's new boyfriend Brazil Reisling aka King Ba. Ba is the man listed on baby Royalty's birth certificate as her father and is still involved and living with Guzman-Amey. When baby Royalty was born, Guzman-Amey's husband thought he was the father. What husband goes around thinking that he is the father of his wife's baby? The husband quickly departed when it was revealed that King Ba was the father by his 'wife'. A DNA test later revealed that Brown was actually the father right after the birth of the child.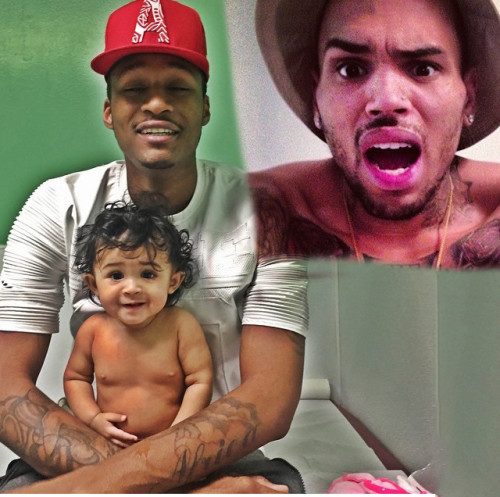 King Ba has been tormenting Brown with constant posts of himself and the baby on social media. Brown's attorneys are now in negotiations with Guzman-Amey and Ba to have the birth certificate legally changed to list Chris as the father. If push comes to shove, this will end up in court.
Kimora Lee Simmons recently welcomed her fourth child, a son named Wolfe Lee into the world. This is Kimora's first child with husband Tim Leissner. The billionaire businessman is Simmons' third baby daddy. Her older children were fathered by ex husband mogul Russell Simmons and ex boyfriend actor Djimon Hounsou. "Now i ain't sayin she a gold digger, but she ain't messin wit no broke broke…" Kanye wrote a song about it.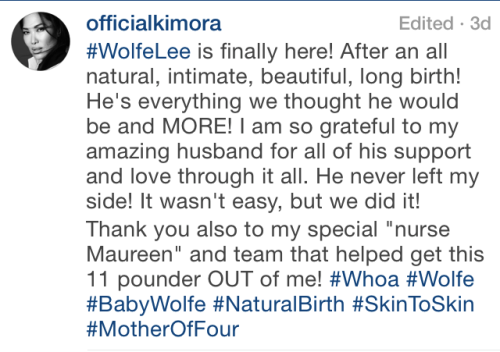 The bundle of joy was reported to weigh in at 11 lbs, and his older siblings Ming 14, Aoki 12 and Kenzo 5, are ecstatic to add the little one to their family. Congratulations Kimora and husband Tim!
Later.
M Ti'ant