Welcome.
Let's jump right in… Pharrell Williams is working with Missy Elliott on her new album. That's right! It's been 10 years since Missy released The Cookbook, her 2005 album release and the wait has been long over due. This announcement is more exciting than Williams saying that he would never wear the 'Smokey the Bear' hat in public again.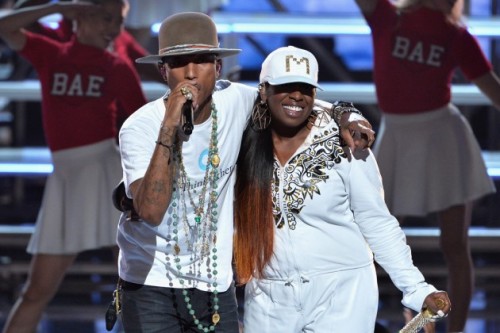 The forthcoming album is being called 'The Missy Elliott Album', of course that is subject to change in these early stages of creation. The album will feature Timbaland (of course), Rodney Jerkins, Pharell and Elliott to name the heavy hitting producers and in true Missy style, and entourage of guest appearances. I'll be sure to keep you up on who those guests are when they are released. We are just glad that Missy is coming back and coming back strong!
Bobbi Kristina Brown is still on life support, but her 'long suffering' dad Bobby Brown has left her bed side to go on tour. It has been some 9 weeks since the daughter of legendary singers Whitney Houston and Bobby Brown was found face down in a bathtub in her Atlanta home. Bobbi Kristina has been on life support since late 
Jan. 31st
.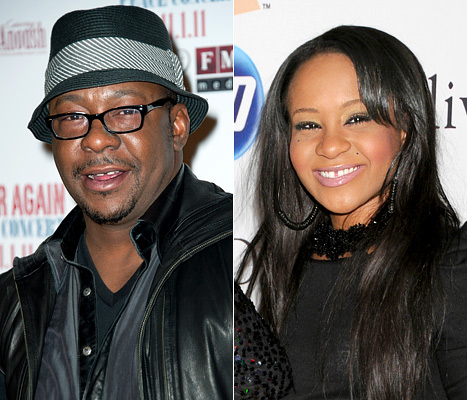 Doctors performed a tracheotomy on her back in February while she remained in a coma. This procedure is commonly performed on coma patients who have a feeding tube. It is meant to help with infections from the feeding tube. Bobby Brown has long proclaimed that "The Lord will save my daughter!". He had better hope so because if Bobbi Kristina dies, then all of Whitney's $80 mil estate will be divided between her mother and siblings. No more showing up at your daughters house for a hand out. And everyone wonders just why the young lady has been on life support SOOOO long…I'm sure there will be lots more about this story. Go get your Bobby Brown tickets.
Actor Laurence Fishburn's 80 year old mother claims she's about to be evicted from her $1500 per month rental and she can't get in touch with her son to help with the financial situation. I didn't know Fishburn was 'hiding' on the set of BLACKISH every week! Sounds to me like he isn't trying to be found. I wonder what she did to him? A better question…Should children help their parents in times of need even if they have had a sorted past? Good luck Mama Fishburn and next time keep ya mouth shut when your son is worth $20 mil and you don't got it.
Nick Cannon and Mariah Carey's saga continues. Nick apparently wants $30 mil in the divorce settlement. Mimi, The Elusive Chanteuse has proclaimed,"You will get $12 mil and not a penny more!". It has been reported that when the couple married back in 2008, that Cannon was only worth $500,000 and Carey was worth over $450 mil. Both have increased their financial standings significantly over the past few years. Cannon is now threatening to write a tell-all novel about the couples life together in order to obtain the money. This book will contain intimate details of not only the couple marriage but sex life.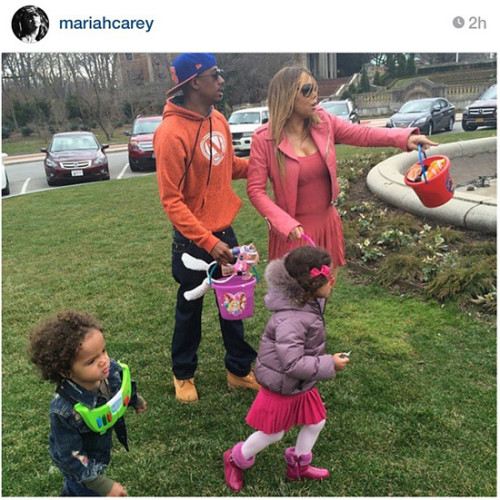 I wonder if they discussed the book at all while they were out egg hunting with the twins Roc and Roe back on Easter?
Kylie Jenner is facing a lot of flack for recent pictures from a photo shoot that where considered 'black face'. The 17 year old is the youngest of the Kardashian-Jenner clan. Kylie posted the pictures on Instagram after the shoot with the caption "What I wish I looked like everyday." Jenner was covered in purple body paint, wearing violet contacts, and pink hair extensions.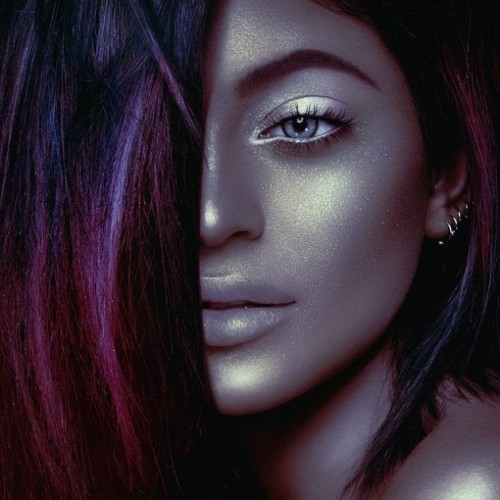 The teen posted another statement when she removed the pictures saying "This is black lights, neon lights, and make up people. Let's calm down!" I've been black my whole life and just wonder what country these sparkling, purple, violet eyed black people with the pink hair are from? #fail
I gotta enter one more quick thing journal…Plies gets attacked and bodyslammed off a stage by a fan. That was the headline after a Tallahassee Florida concert on April 3. Actually, after seeing the video, the headline should have read a little bit different. Plies actually not only provoked the young concert goer with repeated slurs, he went so far as to have security bring the young man on to the stage so that he could continue his vocal correction face to face.
FACT: Not everybody from the hood can contain the 'HOOD' when somebody starts messing with em. In the middle of Plies verbal assault, the 'fan' grabbed him and body slammed him OFF THE STAGE onto the waiting dance floor below. Next time, Plies, talk junk from the safety of the stage.
Later.
M Ti'ant