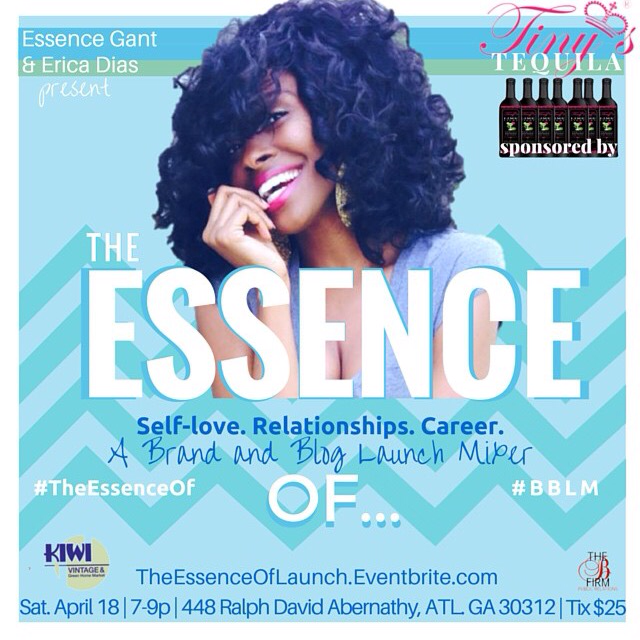 The Essence Of… A Brand & Blog Launch Mixer
Self Love. Relationships. Career.
Saturday, April 18, 7-9pm
Kiwi Vintage Boutique
448 Ralph David Abernathy, Atlanta, GA 30312
Ladies and Gents, here's an opportunity for you to mingle and network with New York-based lifestyle, fashion and beauty journalist Essence Gant and Erica Dias, co-founder of The B Firm PR and creator of the brunch series Erica's Table of 20. These two women have combined their talents to host "The Essence Of… Brand & Blog Launch Mixer" along with a panel of other strong, educated women to discuss self love, relationships and career goals while also inspiring and empowering each other! Did I mention there'll also be yummy cocktails courtesy of Tiny's Tequila?
For more details and to purchase tickets click here
Follow @TheEssenceOf_ and @FashionEd101