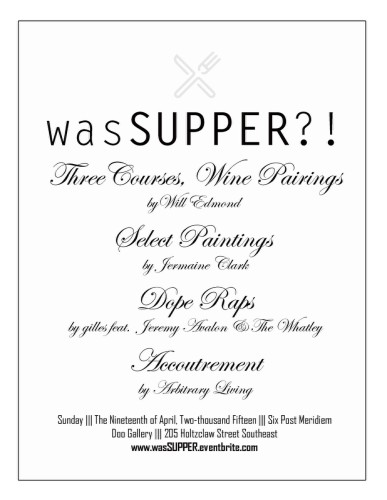 WaSUPPER?!
Doo Gallery
205 Holtzclaw Street Southeast
Atlanta, GA 30316
Join Gilles and Distinguished dinner guests for a night of art and live entertainment. The night includes a farm-to-table Dinner #EatwithWill, a (very) live performance by Gilles, featuring Jeremy Avalon and The Whatley,Art Show from Jermaine Clark and more including select party favors.
Click here for tickets –Sales end April 15!
Follow Gilles on Instagram & Twitter