Welcome,
let's jump right in. Chris Brown has a secret 9 month old baby (Royalty). The baby's mom, Nia Amey is actually a video vixen…a married video girl!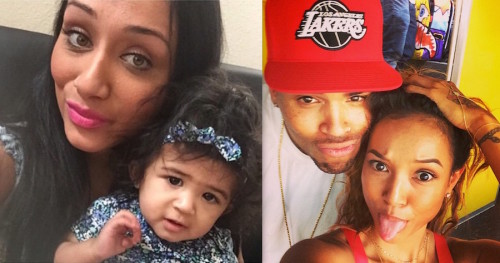 The husband made a swift exit pon stage right. He wasn't interested in raising someone else's child. No thanks. Amey has since moved on to a new man that she currently lives with since the husband's departure. This is how we are coming up now?! Married women getting pregnant by random R & B stars? I'm sure there will be much more to this story in weeks to come. Anyone email in a response please: Why was Karrueche Tran on 'Iyanla Fix My Life' WITHOUT Brown? Just reminiscing about how Chris ruined her life. With Iyanla. On national tv.
Kayne? What is he doing…Kayne? This dude has got balls! It has been reported that Kayne is upset that the personal trainer hired to help Kim K lose her baby weight has failed him. They have been unsuccessful in shedding the last 15 lbs of weight that he wants off of her.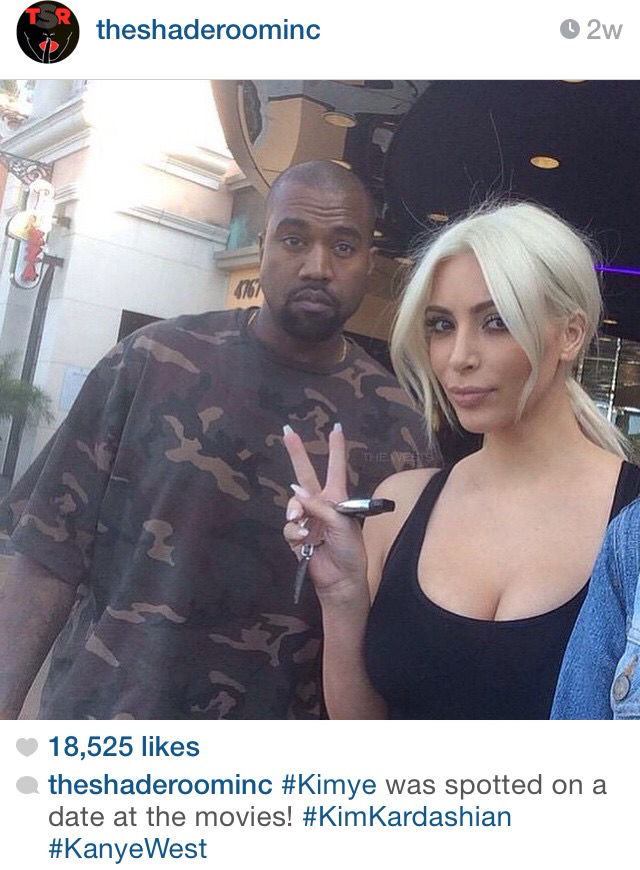 The out spoken MC has also vowed to find a trainer that can rid Kim of those unsightly curves that we love so much. I'm trying to figure out what planet they live on where you can tell your girl that she needs to lose 15 lbs and still have an uninjured body and a place to sleep? Peacefully.
Let's come to the conclusion that Halle Berry and Gabriel Aubry hate each other. Some people are brought into our lives as a test. Halle took Gabriel to court because he reportedly relaxed daughter Nalia's naturally curly hair. Halle to Gabriel- 'You're trying to make out child white!' Berry has insisted in the past that Aubry does not want little Nalia to look African American. A judge ruled that neither parent would b allowed to alter Nalia's natural appearance going forward until the child is old enough to decide. Nothing can get handled at home? We've got to go to court for everything?
On the lighter side of things… Dad-to-be Justin Timberlake was all smiles while excepting his IHeart Radio Innovator Award. Timberlake even had a special message for his 'favorite collaborator', wife Jessica Beil, 'I can't wait to see our greatest creation yet'. All this right on the heals of the divorce announcements. Maybe Justin was trying for some clean up? Timberlake and Beil are expecting their 1st child together in May.
For everyone rooting for Marvin Gaye's children and the law suit to stop the play and distribution of Robin Thicke's "Blurred Lines":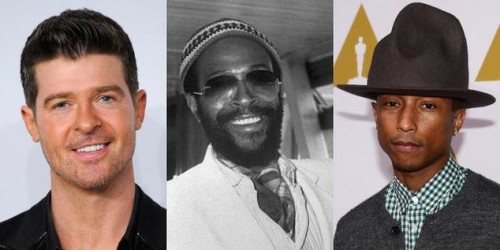 Robin Thicke noticeably ripped off Marvin Gaye's 1977 hit "Got to Give It Up" when he wrote the smash hit "Blurred Lines" with Pharrell Williams and T.I., a Los Angeles jury has decided. He and co-songwriter Pharrell Williams must pay Gaye's family $7.3 million as part of the ruling. The family is not content to stop there. They have filed a civil suit that would stop Thicke from being allowed to perform the song live. Ouch! That's Thicke.
Later.
M. Ti'Ant
Be sure to click back here next week for M. Ti'Ant's take on the latest celeb news & gossip!