If you missed part 1 last Friday check it out here
There's a lot of mixed information out there about waist training. So much so that you can find articles to support whatever side you take on this topic. I know, I did my "research" before purchasing 2 waist clinchers and a waist trimmer. But which side is right?
What I've found is that it's ALL true! I don't have X-ray's to claim that my organs were affected but after consistently wearing my smaller waist cincher my ribs were always sore. However it helped my posture tremendously and I did lose inches around my waist. So which do you listen too?
Well first understand that no matter how many cinchers, trimmers, lifters, miracle wraps you use, nothing will change unless you make a lifestyle change. That means eating healthier & being active for at least 30mins a day.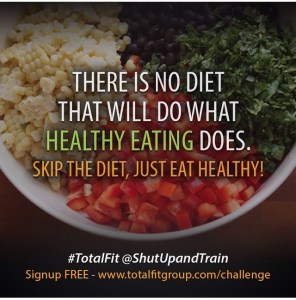 I'm so happy  a healthy life style was discussed on BET's Being Mary Jane earlier this week!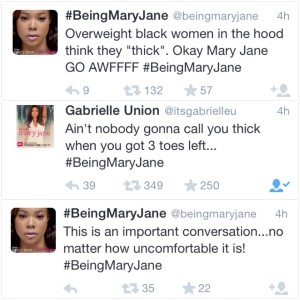 Ladies I wish we could all just cut the bullshit! Stop with the excuses, the denial & the short cuts! No one is trying to make you a size 2, skinny women aren't the devil and having "more to love" won't be so cute when your joints start failing in your 40's!
There's no magic pill/ shake/ apparatus! These things exist to make money off of people focused on instant gratification! Remember nothing will work unless YOU do! Both cinchers and trimmers can be effective if used responsibly. They are an enhancer to achieve results for a problem area (you can buy trimmers for your arms & thighs as well). However if all you're doing is putting it on a few hours a day then you'll see some changes BUT you're just temporarily shifting the body fat. Prime example is a muffin top -it's created because the waist band of the pants are too tight. The person doesn't gain a smaller waist, the fat just moved to another place. So yeah, you'll have an hourglass figure with it on but the time spent not wearing the waist trainer your body is readjusting to its previous form. You're basically be taking 2 steps forward and one step back when you could skip all that and just make healthier lifestyle choices!
Now don't think I'm bashing either the waist cincher or waist trimmer. I've used them both and have been active & inactive in both. I no longer wear the cincher but you won't catch me at the gym without my trimmer! I've seen real results because I put in real work!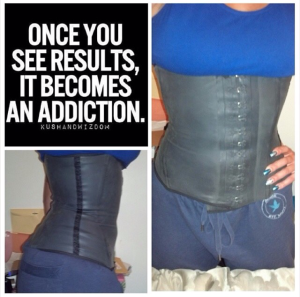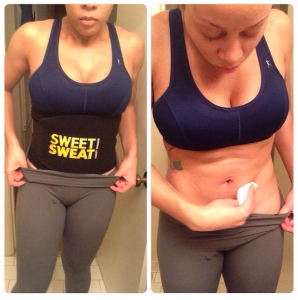 At the end of the day you're going to wear what you want, call yourself whatever you want… just don't end up like her. I think we all can agree she looks a hot ass mess! I can only hope she did this on purpose to prove a point… but I doubt it.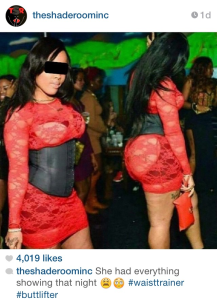 Speaking of, butt lifters & pads are dumb so please don't waist your money on them. To me it's like the equivalent of a water bra -cute with clothes on but you can't fool them forever!