Entrepreneur, Beauty Connoisseur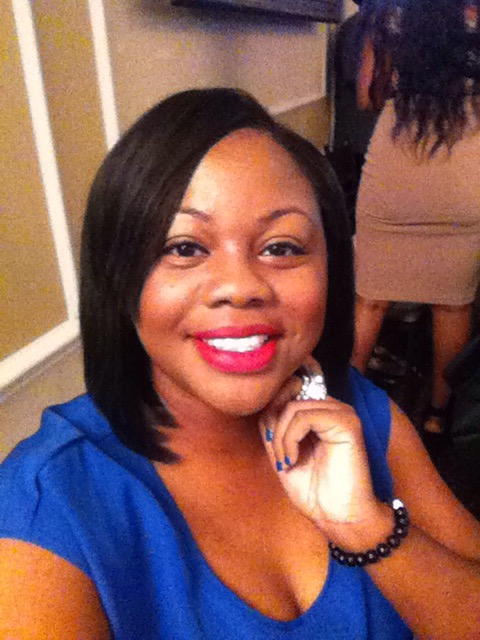 A few years ago, through the networking powers of twitter and a few mutual connections I came across this sweet, fabulous, fellow lipstick lover, Courtney! A review and two giveaways later I finally got the chance to catch up with this makeup maven and get the info on how this empire that lipstick built came to be! Check it out
Blondie's Lipstick: What inspired you to create your own makeup line?
Smooch Me by Dionne My passion for makeup is my biggest inspiration, I truly enjoy encouraging people to live fearlessly while enchancing their natural beauty at the same time.
How did you come with the name Smooch Me by Dionne?
Smooch Me was inspired by the word "smooches" a word my homegirls and I would use as a word of endearment towards each other when our lips are making a statement with a bold lipstick or lipgloss. As for Dionne that is my middle name which I tend to favor a lot.

What type pf products does your line offer?
My cosmetic offers products for women of all ages and all occasions (weddings , parties, professional etc) All products offered are hypo allergenic, FDA approved and not tested on animals. Smooch Me by Dionne cosmetic line was created for beauty loves on a budget, all products are excellent quality for a affordable price. The quality and price of my products have been compared to Mac, kaori, and Mary Kay. By many beauty lovers,bloggers and magazine editors.
Including this blogger! Brows are very important in the beauty world these days. You recently added a new product to keep us all "on fleek" (lol!) Tell me about it.
Brows are most definitely important when it comes to the beauty industry. Our brow quad is already in high demand. Our brow quads are $10
Would you say Smooch Me by Dionne  is geared towards a professional makeup artist or the everyday woman?
I carry professional and everyday makeup so I would have to say both, I have had the opportunity to work with some amazing makeup artists who have build there kits with my products and recommend them to their clients.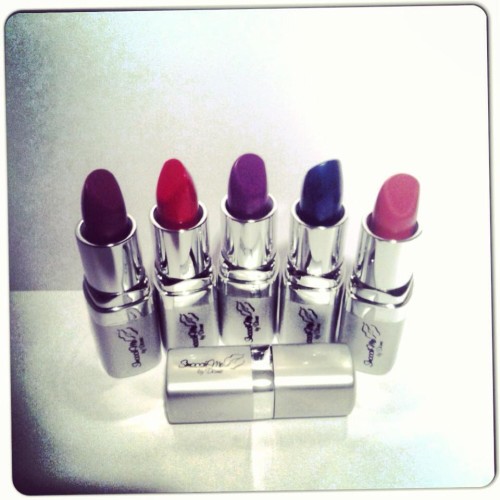 What's your advice to anyone interested in getting in the beauty business & starting their own makeup line?
The first thing I would advice someone who wants to start their own cosmetic line is to make sure this is your passion. Eat! Breath! And Sleep MAKEUP! I emphasize this so much when I talk to upcoming entrepreneurs because you will invest so much time and money in your business. Plus when you are passionate about something you are destined to succeed. Research is very imperative as well know your makeup, know your ingredients and know the quality of your product. Consumers will have tons of questions before actually purchasing from a new line. Study up on different skin types as well, you don't want to sell a oily based concealer to a oily skin person. Save! Save! Save! I did not just wake up one day a say "I want my own cosmetic line" and poof! it happened. Creating a brand alone can be very expensive. I started off with an outline of cost and a business account. A year in a half later I started my cosmetic line. Last but not least if you plan on starting your own cosmetic line but have not yet Shh keep quite! Before I introduced my cosmetic line to the world I only disclosed my ideas with my two bestfriends and my immediate family. One of my favorite analogies "make sure your band is marching right before they perform" this is your brand make sure you have things in order before putting them out there. For starters your name: website: what products will you start off with, business cards, etc you have a lot to do so what are waiting for 🙂
What's next for Smooch Me by Dionne?
The next move for my business is to remain great, I move in silence just know more great things are to come. Stay tuned! 
Tell me something people should know about you or your brand
I was blessed with the opportunity to travel my brand outside of the US France and Rome so we do ship internationally. We host parties and consultation as well. (Skype too) just send all inquires to smoochmebydionne@gmail.com Get SMOOCHED 
Love lipstick? Well you'll love this! For the month of February lipsticks are 2 for $10 and eyeshadows are 2 for $15!
Shop SmoochMeByDionne.com
Follow @SmoochMeByD