I've been cooking a lot this year & I really enjoy it! I'm always trying new things, experimenting with flavors & trying to make eating healthy fun -cause I mean, baked chicken & rice get old quick! Lol!
Now keep in mind I'm no top chef, just a chick that LOVES to eat & tries to keep it healthy & who prefers her food with flavor!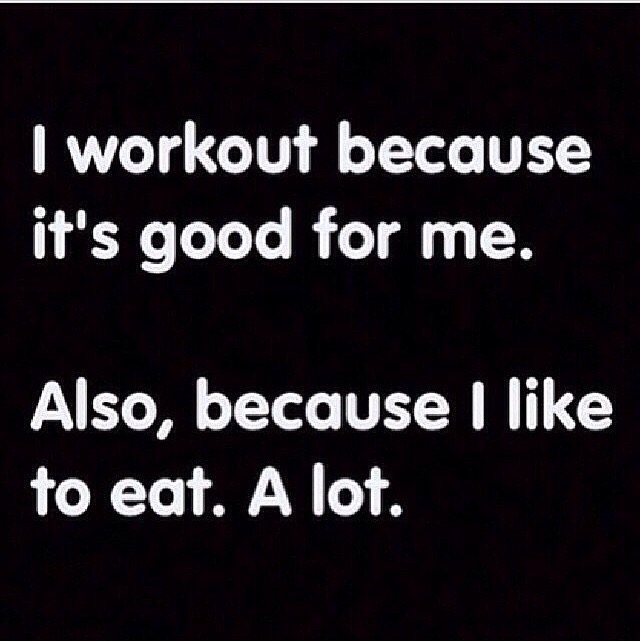 I want to share with y'all some of the things I whip up when I'm In the Kitchen. Here's the dish I made this week:
Chicken Stir Fry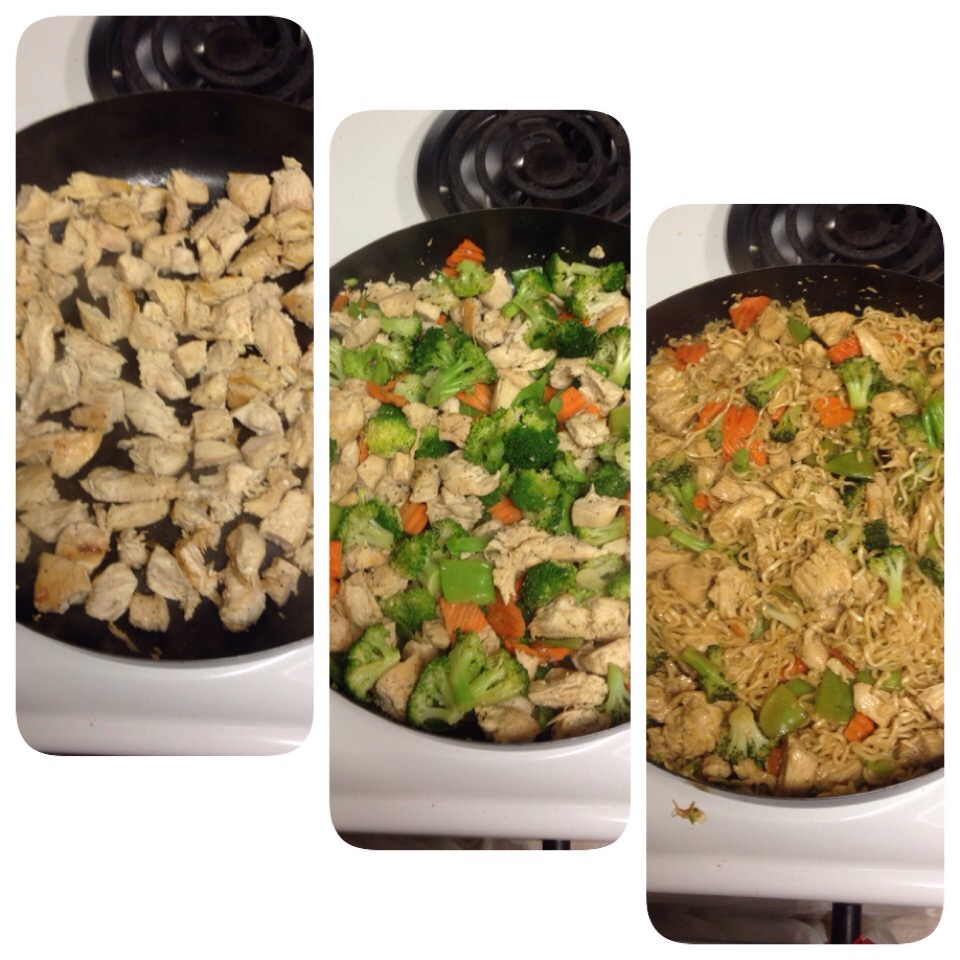 Ingredients:
1 container of mixed vegetables
2 packages of Ramen Noodles (the flavor doesn't matter)
1 1/2 to 2 cups of water
2 chicken breasts
1/2 cup of stir fry sauce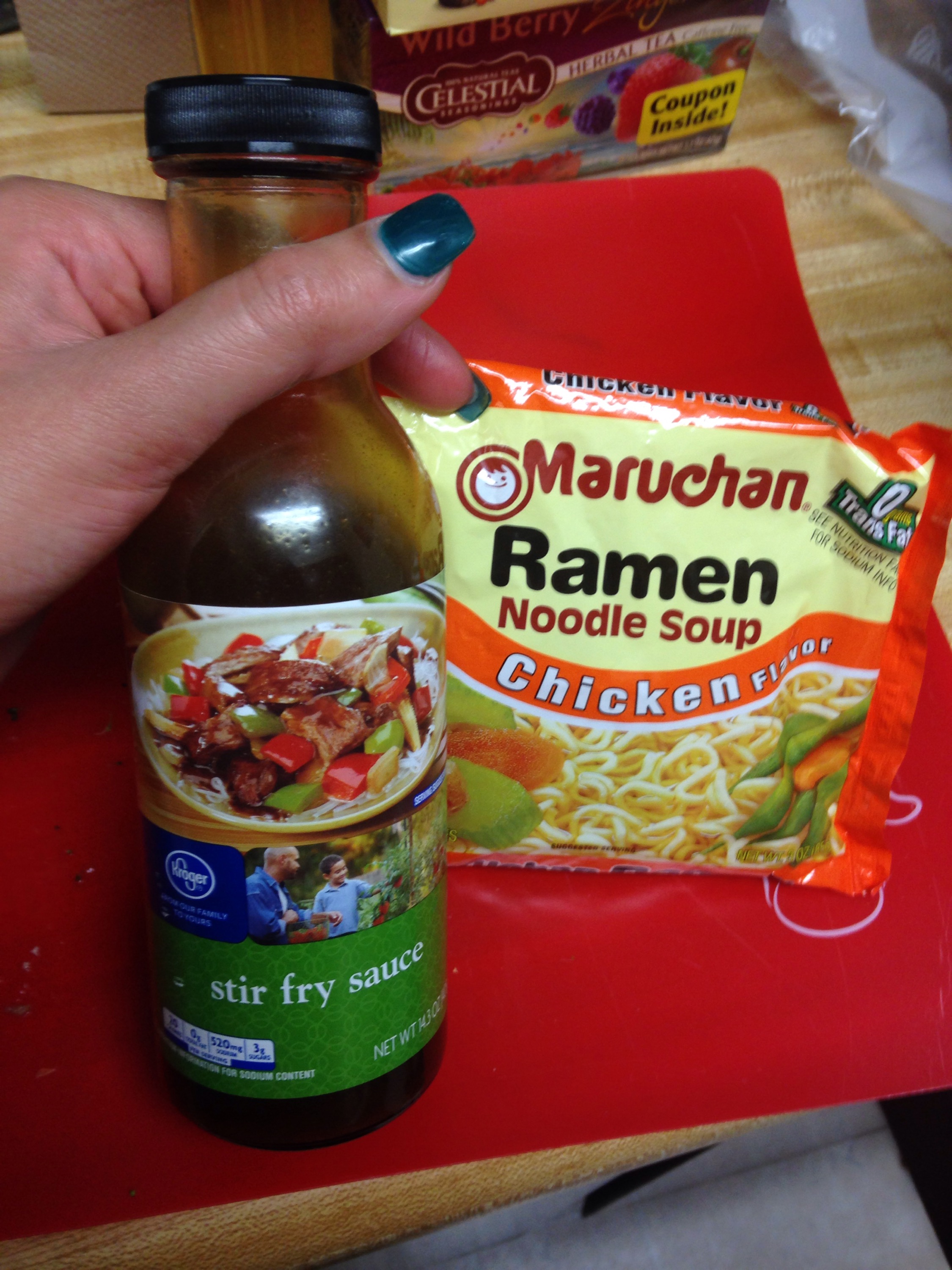 First preheat the skillet to medium heat. Season chicken with a little salt & pepper, cut it up & cook it thoroughly. Add the vegetables and sauté until they are tender. Break up packs of noodles, add noodles, water and stir fry sauce. Stir together all the ingredients until the noodles are cooked and the water is absorbed. Serve with more stir fry sauce if desired.
This meal makes about 3 medium/large portions that's only about 250 calories! It's yummy, healthy & costs less than $25 to make!