Y'all know nothing brightens my day like new lippies!!
I tried to film the review for this company twice but it jus wasn't happening so this ones gonna hafta be typed. But no worries, I have plenty of pics!!
Back to the review: I found out about this lipstick from IG/Vine celeb 4ever_kelz doing a video with singer Sonyae Elise.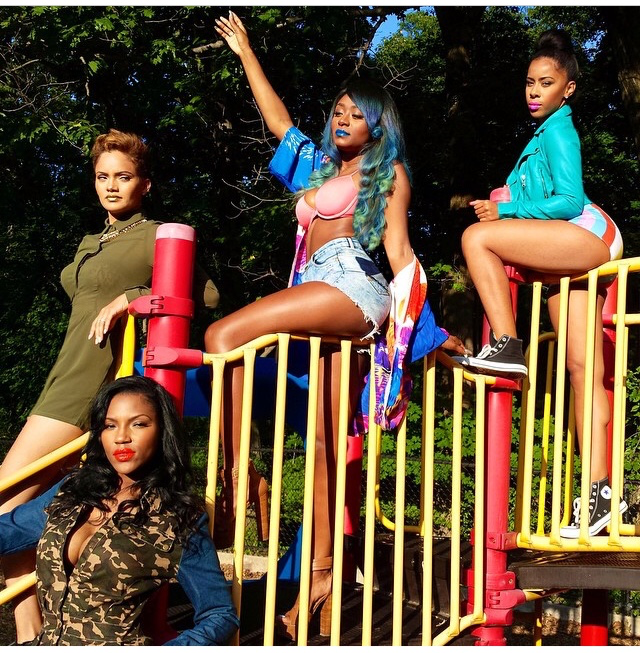 She's the blue haired diva in the middle that's the creator & face of Lip Rebel, a bold & very pigmented lipstick line. The products claim to be organic, have 10hr color stay, pigment x10 & are oxygen infused products. I can only attest to 2 of those -because I have no way of finding out if it's really organic & oxygen infused. Lol! I can say that they are very pigmented & bold, the color in the jar is what's on your lips & it really lasts all day, through eating & everything!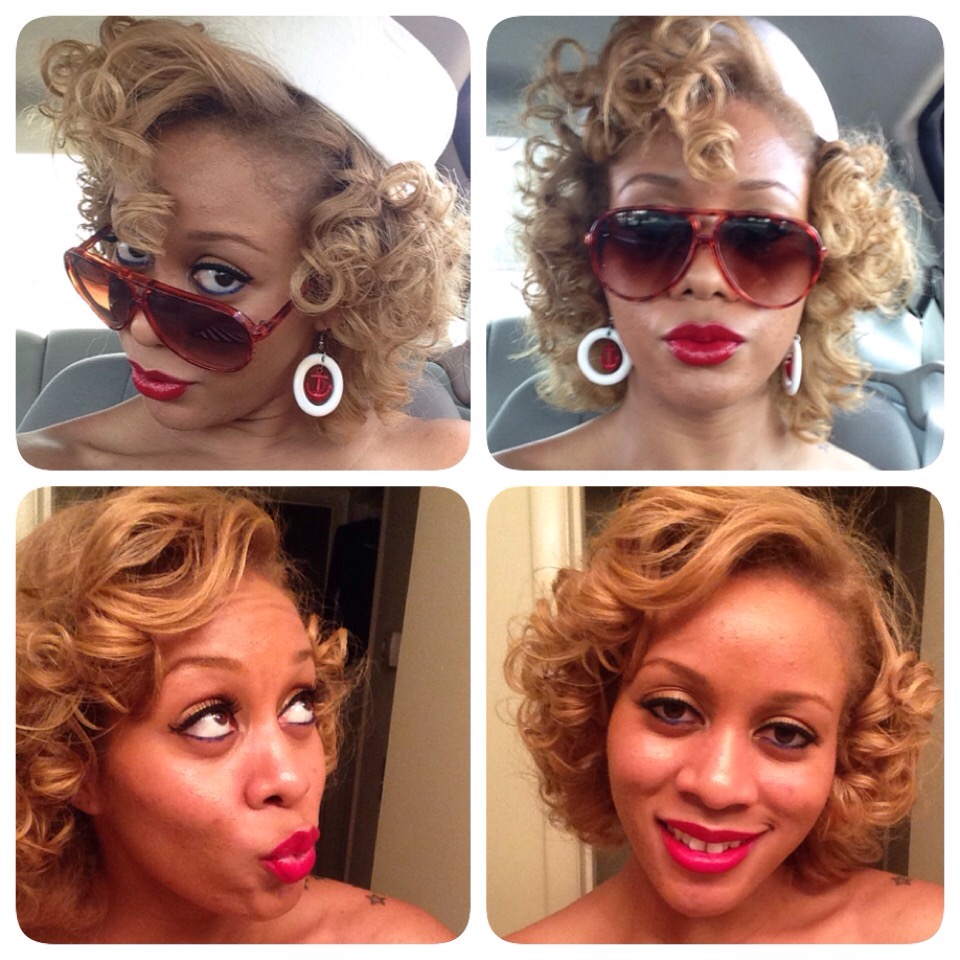 **No I didn't get a perm!! Follow me on IG to keep up with the changes these blonde locks go through!**
I've worn "Lady", the gorgeous red shade & I'm in love!! Work, a bachelorette party, Halloween (at work again) each time my pout was perfectly painted with little to no reapplying- which was perfect because to me it's more of a hassle putting on lipstick out of a jar than just swiping with a tube. Regardless of that, this is definitely my new FavRed lippie!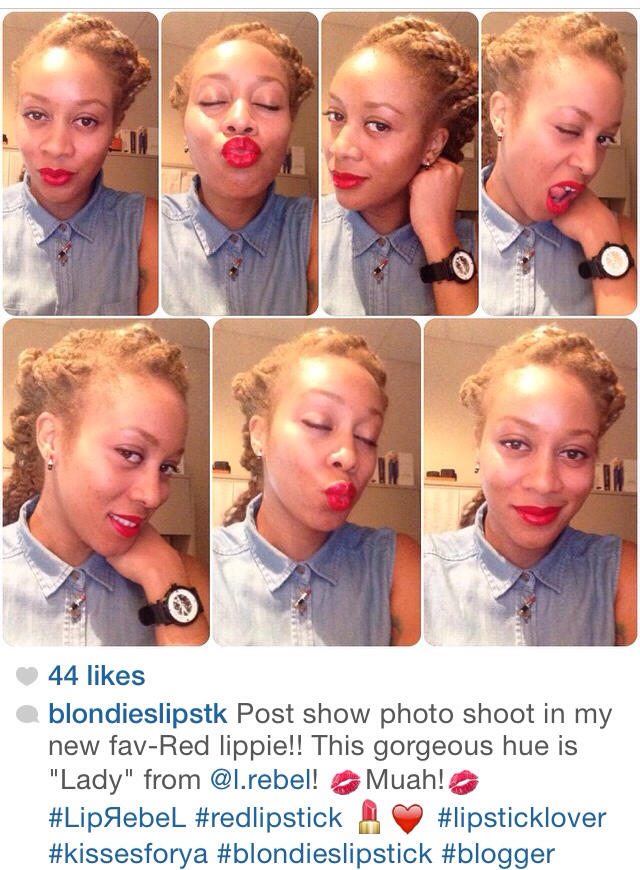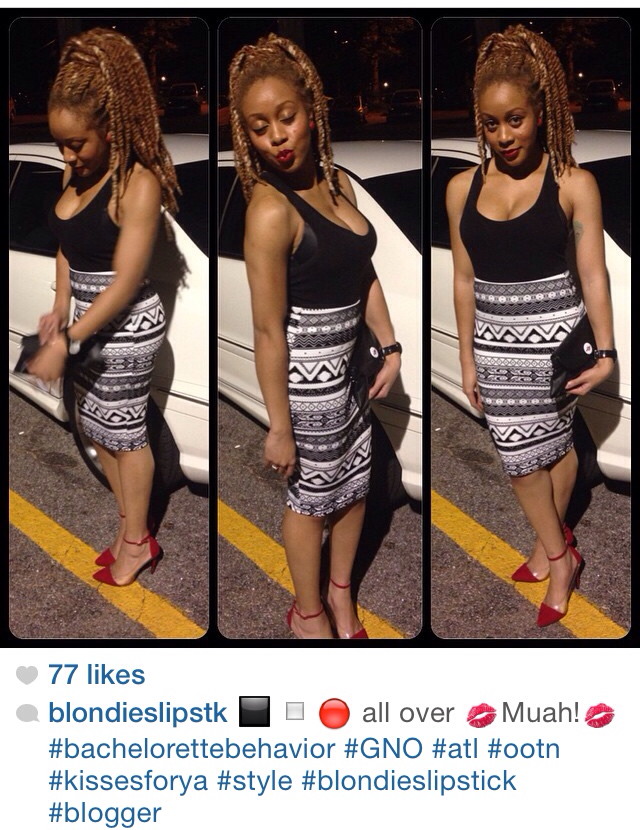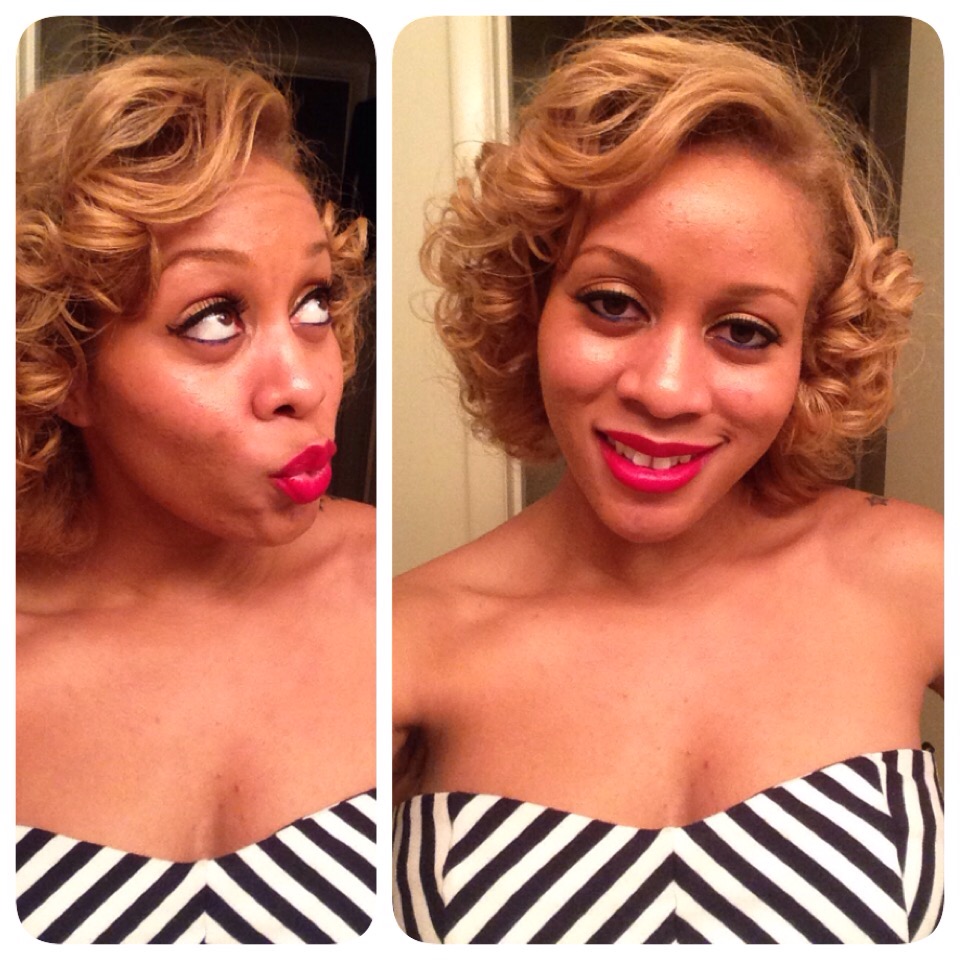 In the process of filming one of the reviews for this I snapped a few pics in the other shades I purchased. They're just as richly pigmented as the red & I can't wait to wear them out!!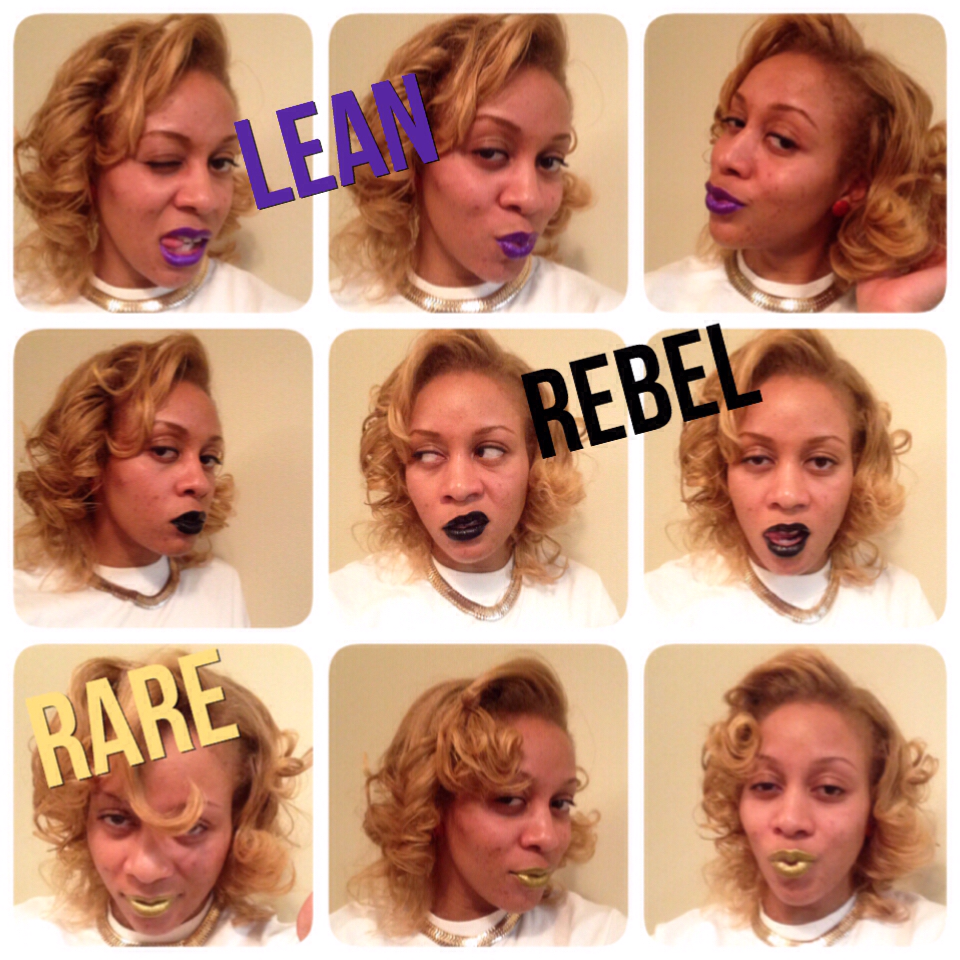 Pros
-organic
-long lasting lip color
-bold, richly pigmented shades
-small amount goes a long way
Cons
-strong odor in the jar, not on your lips
-doesn't come with lip brushes (which were not easy to find)
The smell when you open the jar reminds me of paint- not a horrible smell but not a great smell either. This odd odor disperses when it's on your lips & you'd notice it cause your lips are right under your nose!! perhaps it's cause it's "organic"? Also there's not taste. Wasn't sure if that was a pro or con. As far as the lip brushes, it's possible that they were forgotten in my shipment but I do know that my CVS, Walmart & Target do not carry them so I had to opt for a small angled brush & before that an eyeshadow brush. I could have used my fingers but I didn't want to stain them (highly pigmented remember).
2 cons with 4 pros? Not bad!! Overall I'm a fan of these lippies & hope they expand the brand! Until then I have my eye on Boomerang & Sober for my next purchases. Which one is your fave?
Shop here LRebel.com
Follow @l.rebel