As you guys know I've been trying to live a healthier lifestyle all while trying to achieve the body of my dreams. Well since the move I haven't been to nobody's gym & working out at home isn't getting me the results I want. I've plateaued 🙁 But y'all should know by now if I have a problem I'm not staying down for long! I'm gonna dust myself off & get started on a solution!
Lose 10lbs or gain 10lbs of lean muscle in 90 days. Are you up for the challenge?! Do you wanna be bout that #ViLife?! If so click here!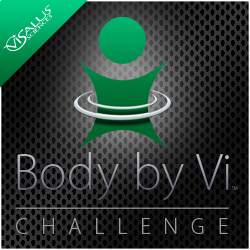 Of course I'm gonna track my progress, make sure you're following me on IG to check those pics -it's not all fitness stuff, I promise!! I'm so excited to get started, get back on track & show off my improved body on the beach this summer!
Want to know more? Don't worry, I'll be having informational events soon in the ATL area, Middle Georgia & Savannah so be on the look out for those! Not in those areas? Feel free to leave a comment below or message me at blondiesmag@gmail.com!