This post is looooong overdue, partly because for some reason I haven't typed a review in ever. lol! But trust me, it's worth the read!
I'm constantly hear my friends (in real life & on social media) complain about the state of black television today. "I can't stand the drama & foolishness on Love & Hip Hop!" -but you watch Basketball Wives. "Well I'm not featuring any of em! Not Love & Hip Hop, Basketball Wives, Real Housewives of Atlanta…" -chile hush, but you probably watch Single Ladies, Scandal or Being Mary Jane which gets just as much backlash!
What's a solution to this problem? Put down your remote & pick up your mouse! There's tons of original series' online for us & by us *shout out to FUBU! 9 times out of 10 when my sisters calls I'm on youtube watching said shows & she usually says "there's that many videos on youtube?". She's not a social media junkie like me but yes dear, there are millions & these are included in that number! lol!
One of my favorite channels is Black & Sexy TV (whom I found out about from watching Issa Rae's channel [creator of Awkward Black Girl])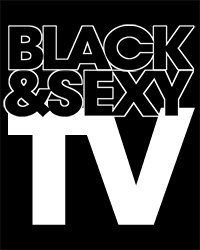 & before you say it, no, it's not your homies from around the way playing with a flip cam! These shows feature fresh faces in talent, quality cinematography and original content with a unique but familiar perspective. They are their own network so they have complete control over what they put out. Black & Sexy TV is also independently funded & put that money to good use -including winning Best Web Series 2013 ABFF for the series RoomieLoverFriends!!
I could go on & on but I'd much rather you see it for yourself. Check out my favorite shows below but first make sure you follow @BlackandSexyTV & subscribe to their youtube channel