I didn't wanna bum anybody out with this yesterday since it was Valentine's Day & all but I gotta get this off my chest. So here goes!
Idk about you but I'm so fed up with dating someones potential. Don't know what I'm talking about? That's when you're with someone that's below your "list", your requirements in a man because he has THE POTENTIAL to be that man you want. You probably even convinced yourself that the reason he hasn't reached that potential is because he hasn't met the right woman to motivate him & believe in him & blah blah blah. No offense boo boo, but if the last chick couldn't do it, what makes your "purse", as Tamar says, so special?! It ain't an easy pill to swallow but ladies it's time for a dose of reality.
I say this not to scold but to educate & own up to my own flubs. Let's all take our medicine! Lol!
Now there are exceptions to every rule. Prime example: my bestie met this guy who had a good upbringing but after dropping out of college & getting mixed up with the wrong crowd he got into the "street life". She meets him & as a soon to be school councilor she wasn't feeling his lifestyle. Fast forward to now, almost 3 years later, he's on the straight & narrow with a good job, plans for the future & they're super in love with plans to be married. Beautiful ain't it?!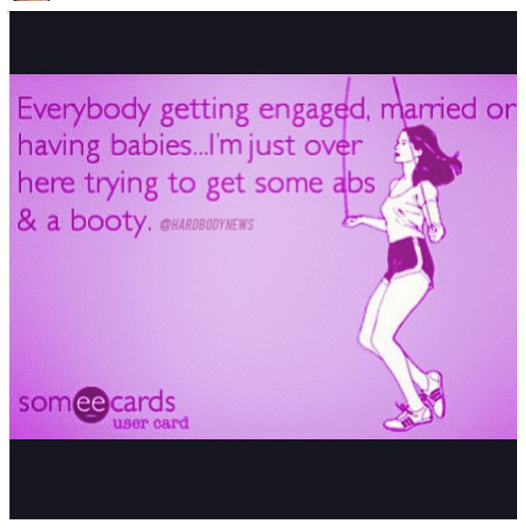 On the other hand there's those instances when you want something to happen so bad & believe so hard you find yourself spewing the same crap they fed you to others -even though you know that shit don't add up. Another example: I was dating this guy who seemed to have it all & on the fast track in corporate america. After getting to know him more & more over time I realized all the stuff I believed about him in the beginning was just a facade & the truth was… the truth was his ass was grown with no job & living at home with his mama. Did that bother me? Of course not! Hell I liked him so much that when people asked me about him I would make excuses/ repeat the explanations he gave me. But after a talk with my big sis (big sisters are usually great at slapping you with some common sense) & taking of my 'he's so fione & sexy' goggles, I realized "Hey, this shit don't add up!" They say love makes you dumb but strong like can have you messed up out here too! lol!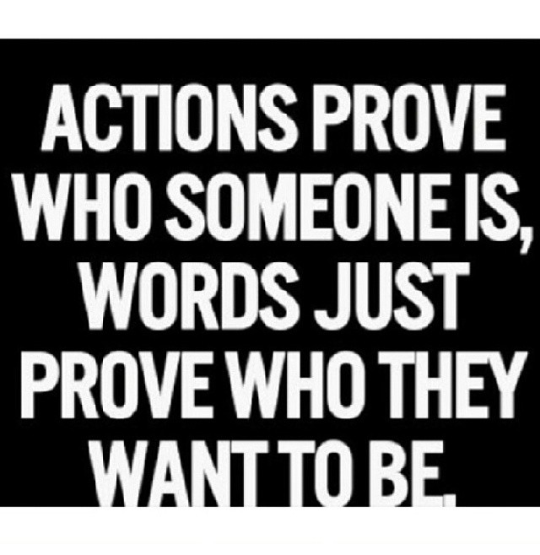 Of course we hafta take some responsibility & can't be too mad when we're back in the single boat after these "potential" guys cause were the ones that sat there & accepted the bull!!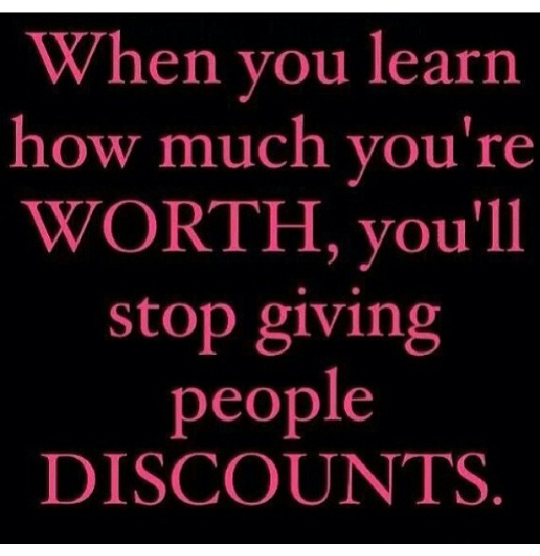 There's risk everyday & love is no different. You have no clue if the other person is a  truly a shining gem, diamond in the rough, a piece of coal or even cubic zirconia until you put yourself out there to find out.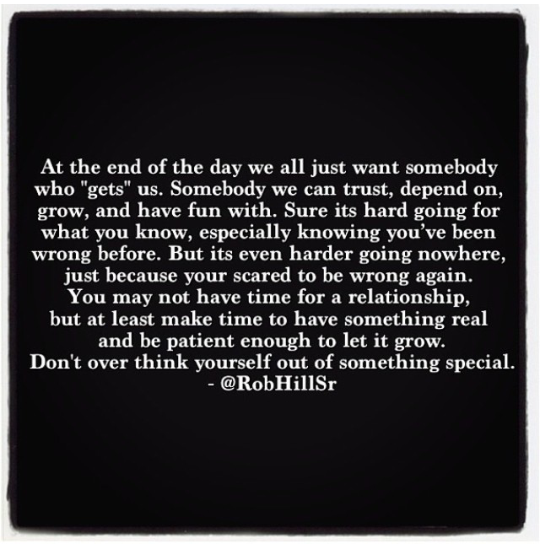 Love you first & know your worth. Spend some time with you, focus on your career or goals, get completely selfish & make yourself the best you possible. After that, when it's time things will fall into place & know that they can't all be winners but you'll never know that for sure if you never give it a chance.