I LOVE dressing up graphic tees (plus I needed an excuse to wear the amazing red heels!)
I Ain't Scared Of No Ghosts!!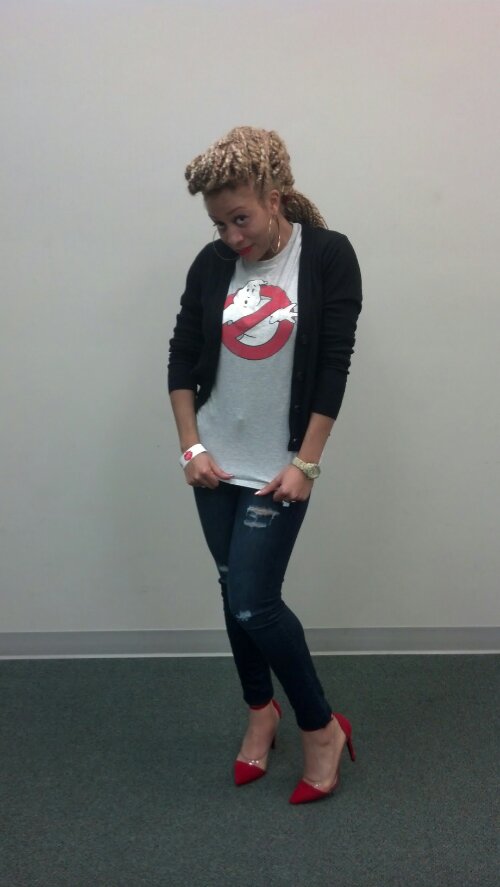 Lipstick: Maybeline 24hr lip stain in "Ravishing Red" & ELF matte lip stick in Red
Cardigan: Target
Graphic Tee: Target
Skinnys: American Eagle Outfitters
Heels: Lola Shoetique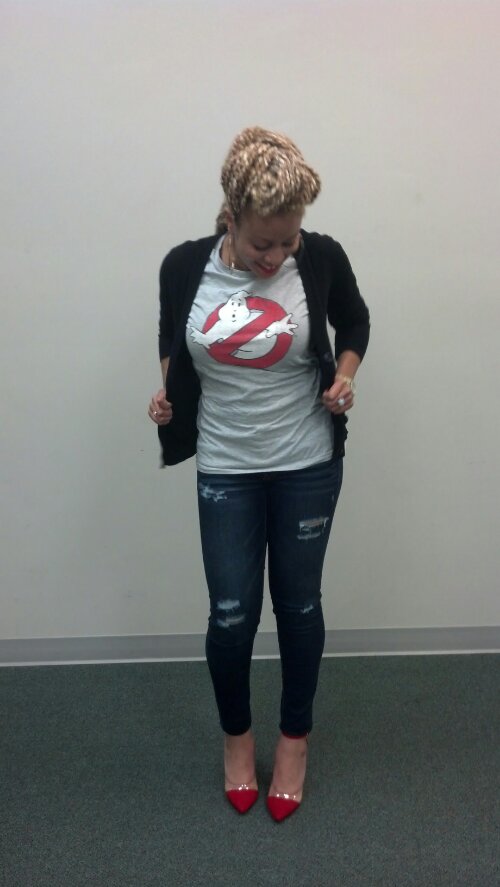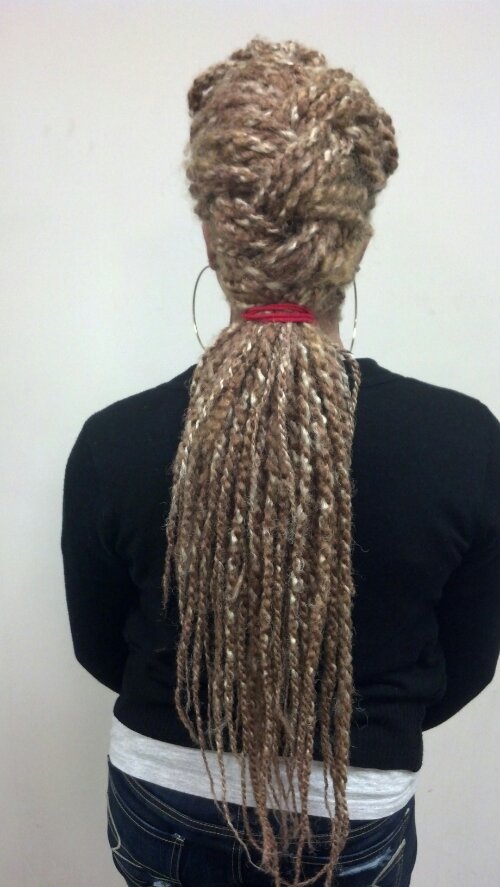 I'm in LOVE with my Havana twists!!! They're light weight, versatile & I can do so many fun styles like this!