I've been in a mood lately. It didn't show much in my attitude but it showed in my wardrobe. I stopped caring what was on my body, just as long as I matched & followed dress code at work. I knew something was when I realized I hadn't worn high heels in almost 3 weeks!!!! Now half of that is from hitting legs so hard in the gym but the other half idk. Lol!So unlike me! Wednesday I got my act together, & while staring at my closet I thought "I'm gonna dress up for me today!"
Dress up, Show Up & Leave your mark!!!
Nothing like getting cute "just because" to lift your spirits!!
Lipstick: Maybelline's Colorsensational in "Mocha Latte"
Blazer, Tank, Jeans: American Eagle
Shoes: Target
Necklace & Ring: Forever 21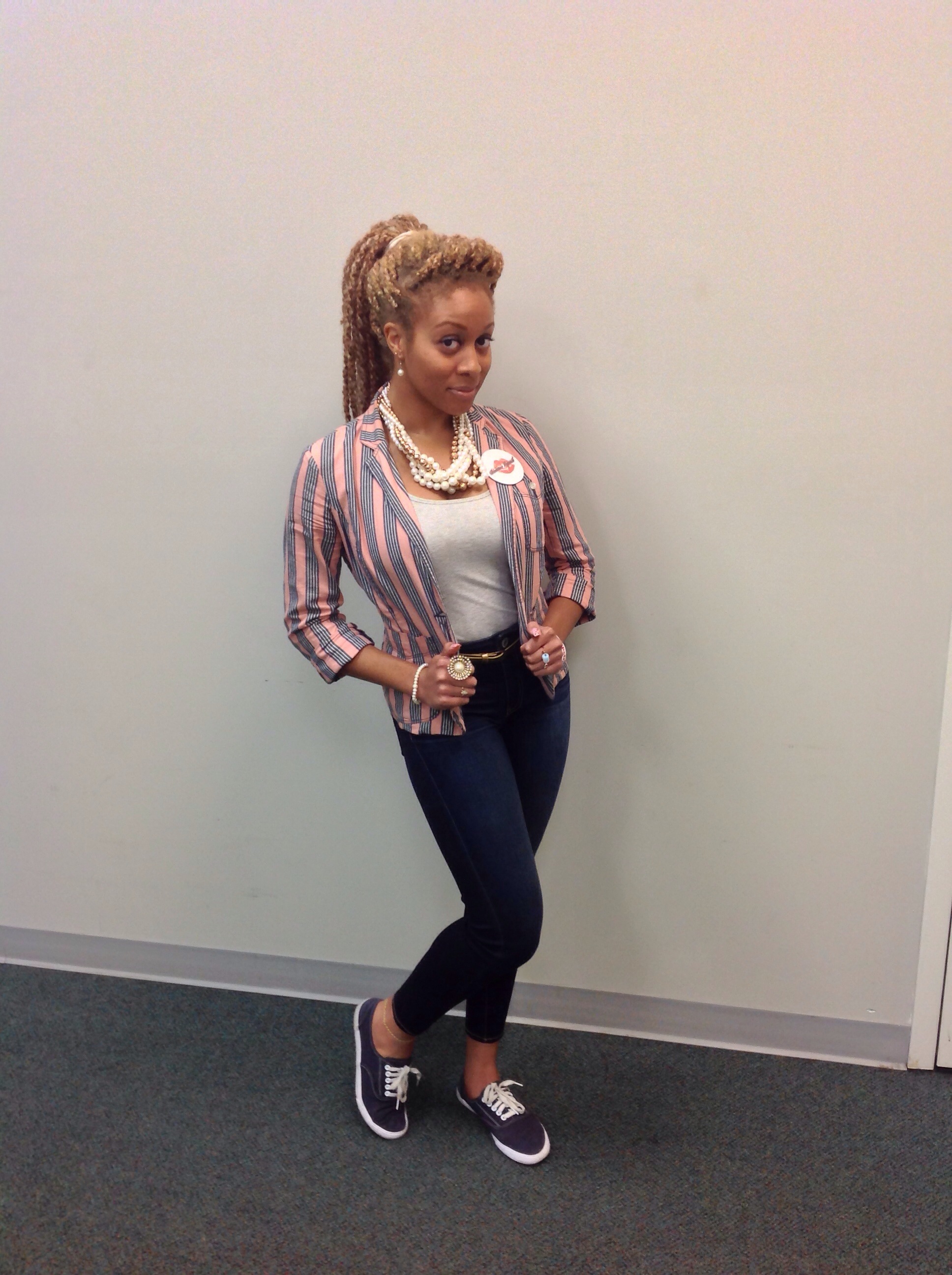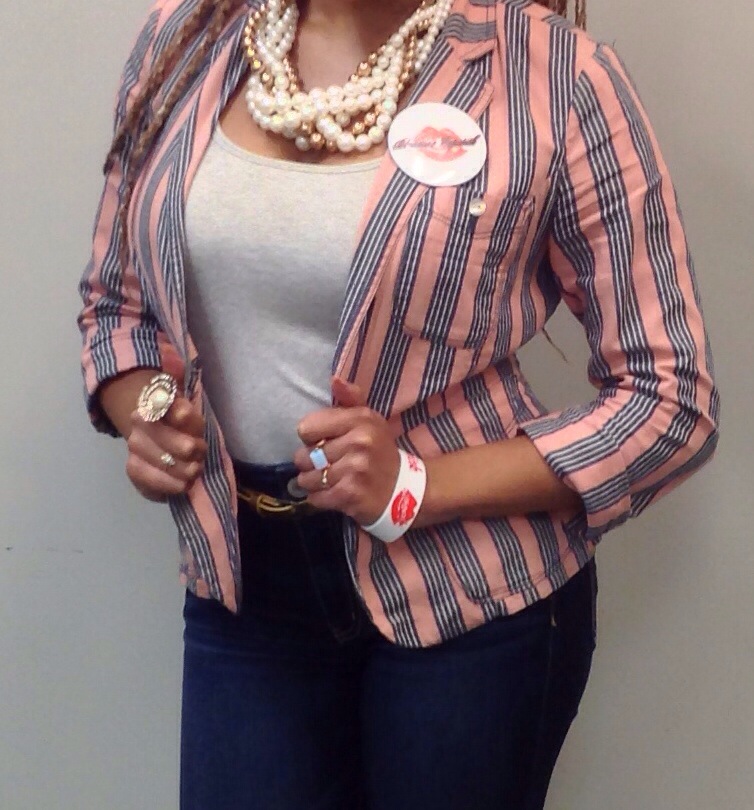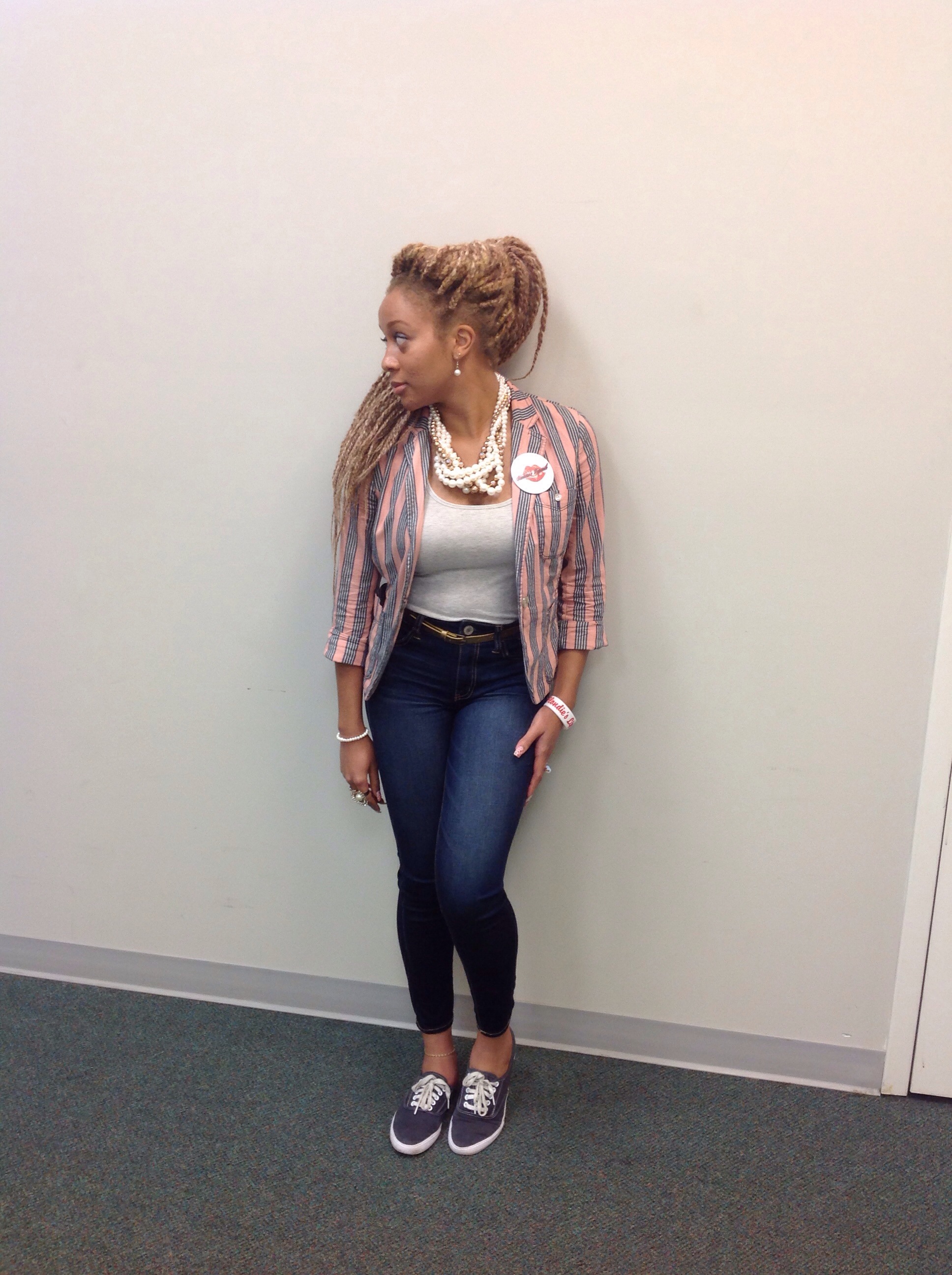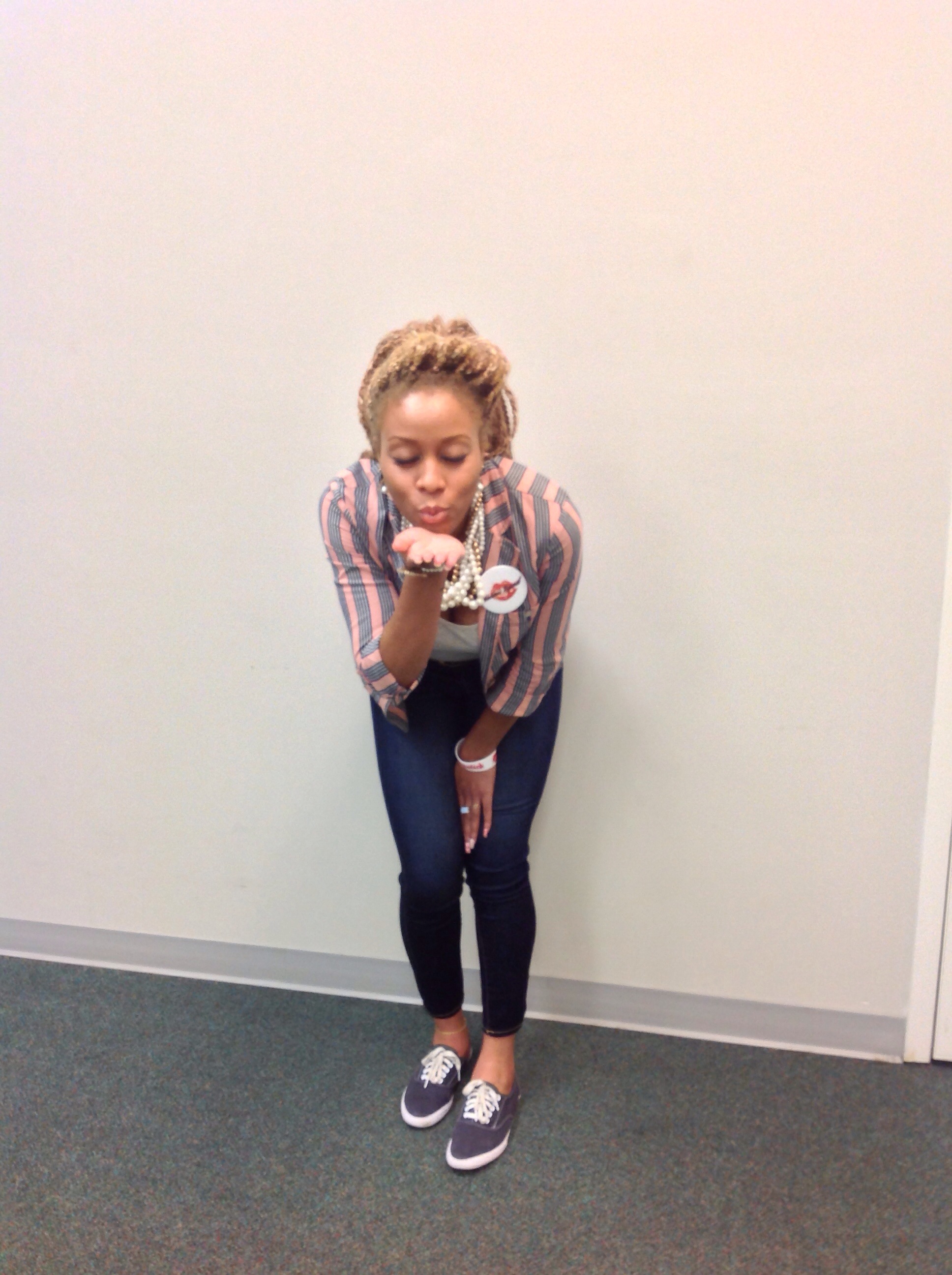 I'm not 100% out of my funk but shifting focus to my wardrobe helps take my mind off of it. Plus when you dress cute you get compliments & who doesn't love those!?!!