GRAND HUSTLE, RUBICON, & FLAT FITTY presents…
The Official 3rd Annual GRAND HUSTLE #HipHopAwards Block Party.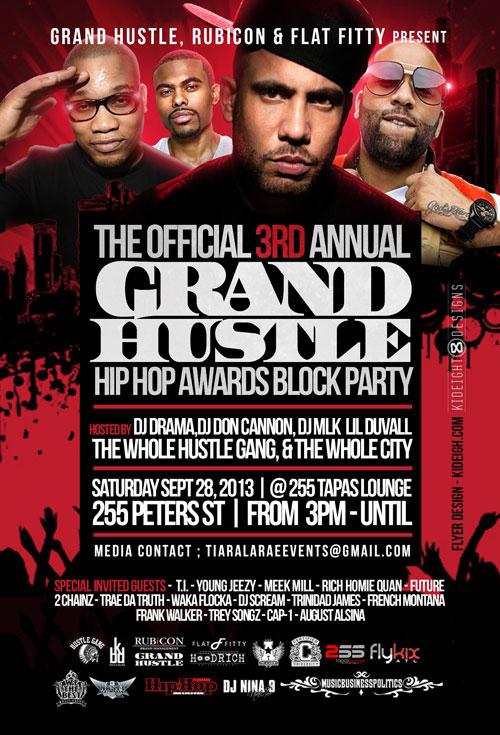 Join Grand Hustle, Rubicon, &Flat Fitty for The Official 3rd Annual Grand Hustle Block Party! You don't want to miss this event, hosted by: DJ Drama, DJ Don Cannon, DJ MLK, Lil Duvall, and The Whole Hustle Gang. Grand Hustle is bringing out the whole city for this!