#LikeTheLook started out as an on air segment (which I am still doing, I'm jus on a short hiatus), but I wanted to expand it to showcase my personal style which I never noticed was missing. I mean, how can I have a fashion/style blog & barely showcase my own style?! *shrugs* Well now I'm fixing that!
I like brand names but I'm not a label whore, in fact I shop any & everywhere! I believe you don't hafta spend a lot to look fabulous!
Enjoy!
Can you tell I have a Passion for Polkadot?!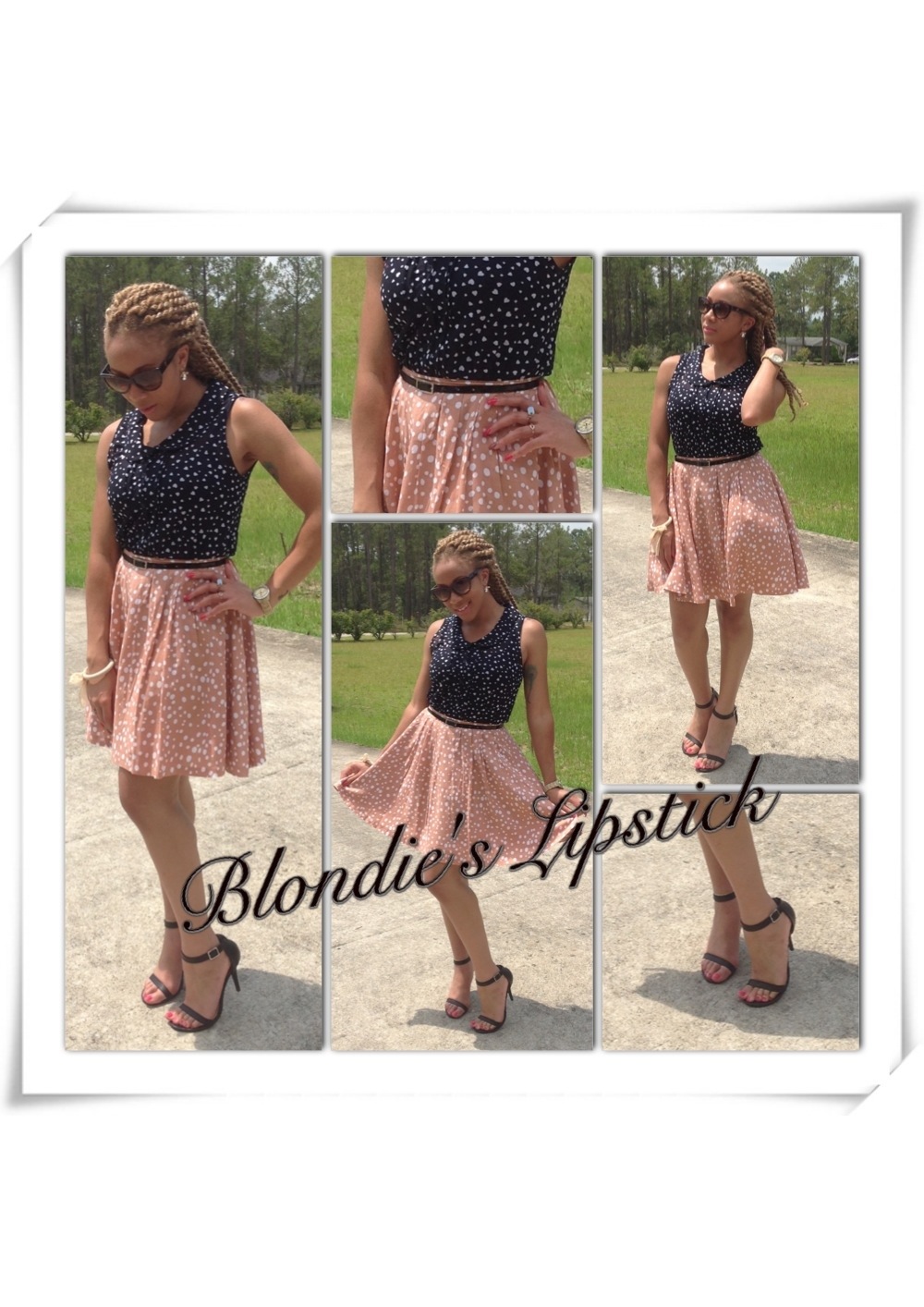 My outfit Sunday, enjoying a warm country afternoon *Muah!*
Top: Ross
Skirt: H&M
Sunglasses, bracelet & earrings: American Eagle
Shoes: Zara.com