I've seen plenty of recipes that I wanna share with you guys -from healthy meals & shakes, to drinks and late night goodies, to sweet treats for two. Regardless of the dish they all have one thing in common: they'll have you licking your lipstick for more!! lol! Here's the first of many, hope you enjoy!
It's the end of the day & you're glad to be off. Why not kick off those heels & enjoy a yummy martini that any High Heel Junkie would love?!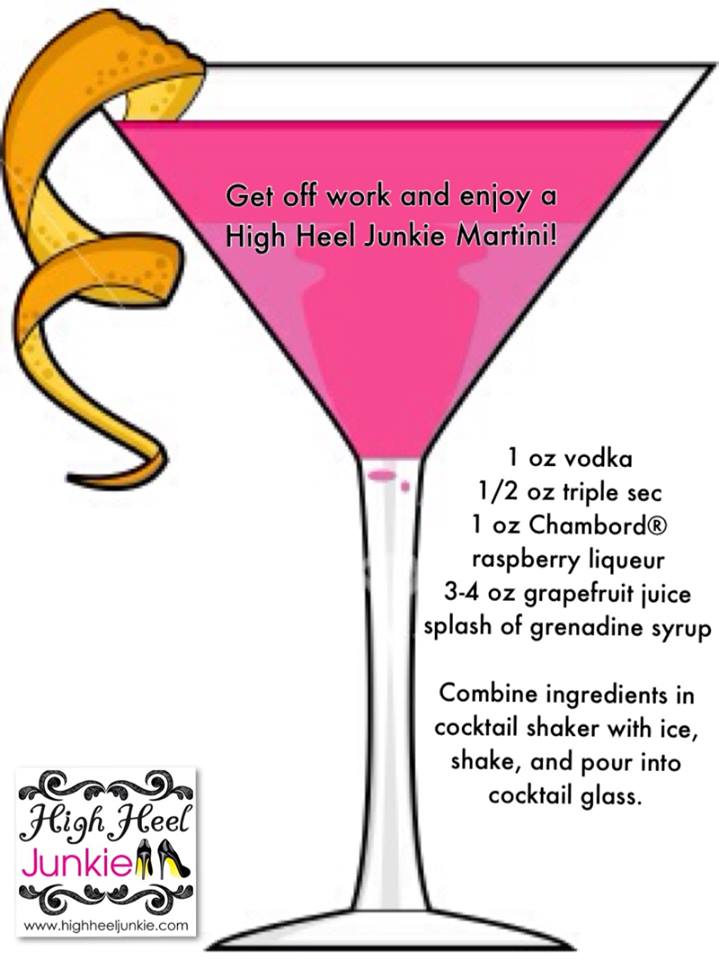 S/O to the gorgeous Azalea, owner of High Heel Junkie for creating this yummy cocktail! If you try this recipe post a pic & @ her @HighHeelJunkie on twitter or Instagram & don't forget to mention it was #lipsticklickingood! lol!