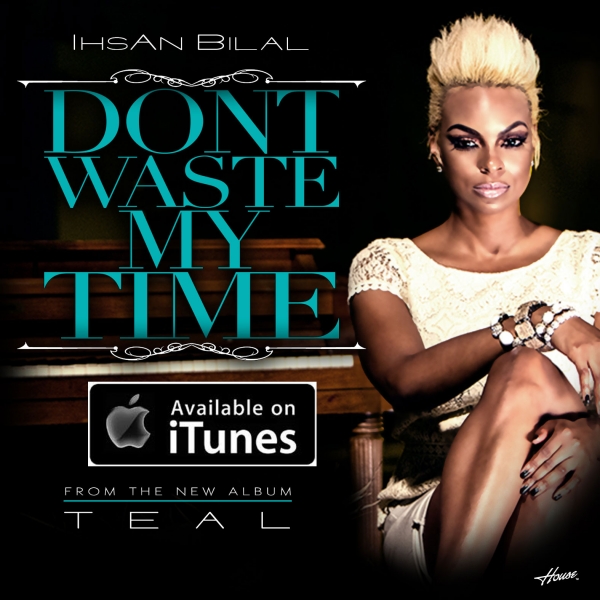 NEW MUSIC: Don't Waste My Time / "TEAL"
R&B/pop songstress IhsAn Bilal's sophomore album TEAL is set for release on July 30th. The first taste of TEAL (standing for Time, Evolution And Love) can be heard here as she releases her first single, "Don't Waste My Time." This powerful pop anthem serves as a kickoff for IhsAn's forthcoming campaign to promote her new album TEAL throughout the month of July.
Purchase here:
https://itunes.apple.com/us/album/dont-waste-my-time-single/id668190448
Please like and comment after purchasing "Don't Waste My Time".
The 1st House Artist Grant winner, IhsAn Bilal spent an intense week with the producers, writers, and visual arts team to create an ingenious project that raises the bar for indie R&B and Pop.
Rooted in the art of music, IhsAn's infinite vocal range allows her sound to push the limits of her genre while pulling from others. IhsAn's project TEAL is due to release this summer, pulls inspiration from definitive artists Diana Ross and Michael Jackson.