You might be eager to invest in some new shorts for summer, but before you ditch last year's styles, check out this month's Do It Yourselfproject. Inspired by Rag & Bone's High Clare Shorts ($204) from the brand's S/S 13 runway, today's lace-trim detailing offers the perfect way to update a pair of tailored shorts or denim cutoffs. The result is sweetly feminine and right on point for all those upcoming barbecues and beach trips. Of course, Erica Domesek of P.S. I Made This helped show us the way, so keep reading for all of her easy-to-follow directions.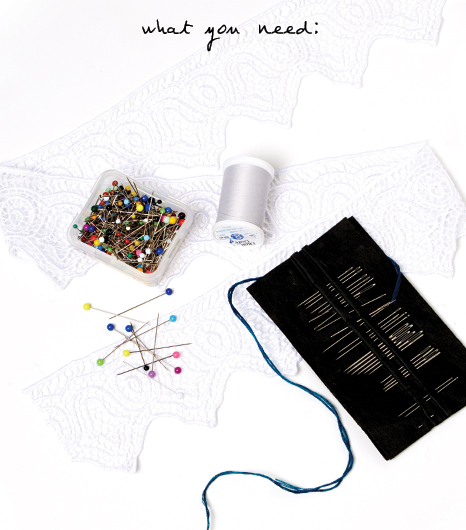 The Ingredients:
-Forever 21 Pinstriped Shorts ($18)
–White Lace Trim ($10/yard)
–Straight Pins ($3 for 150-count pack)
–Thread ($4)
–Needle ($3 for 25-count pack)
​-Scissors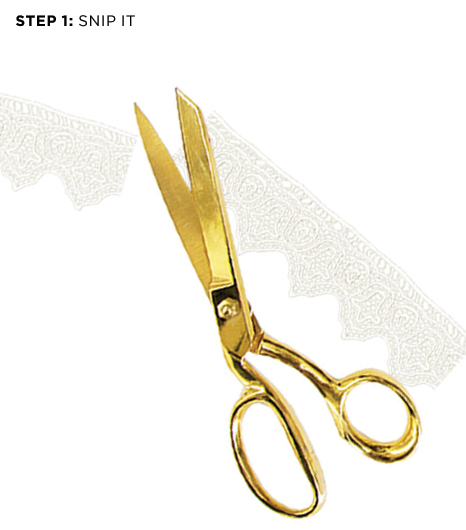 Use scissors to cut two strips of trim. They should be long enough to wrap around each of the leg openings.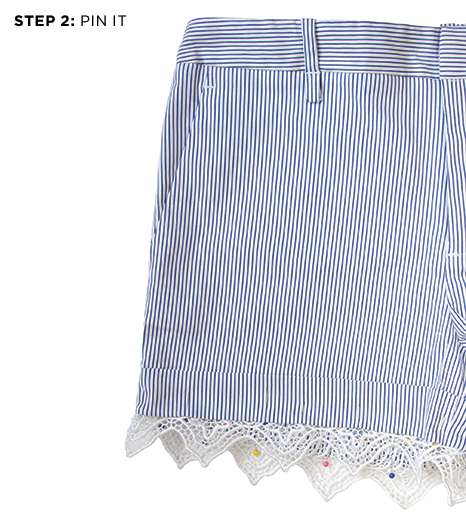 Use straight pins to fasten the trim around each leg opening.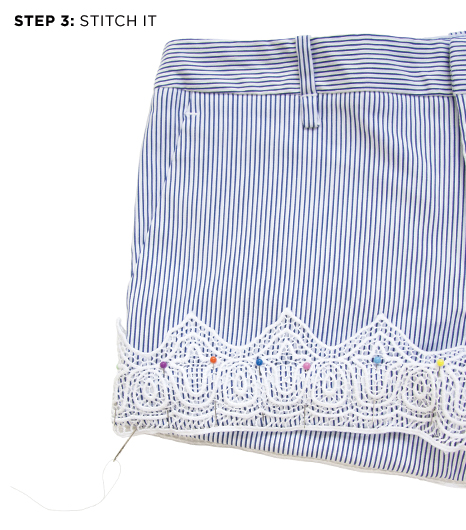 With a needle and thread, sew the trim to the inside of each leg opening of the shorts.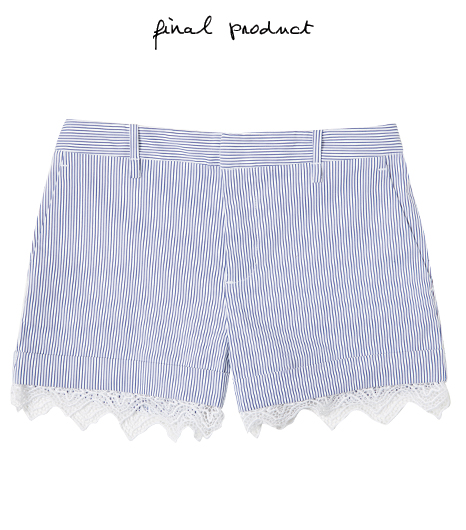 Show off your new lace-trim shorts with a whitesleeveless button-up and flat sandals.