So I think it's safe to say this isn't a fitness kick anymore. Ya girl is getting in a workout on the regular, eating healthier & basking in the results 🙂
I've been successful with short term goals & if it ain't broke don't fix it! Fitness challenges are pretty easy to find on IG so feast your eyes on the my latest project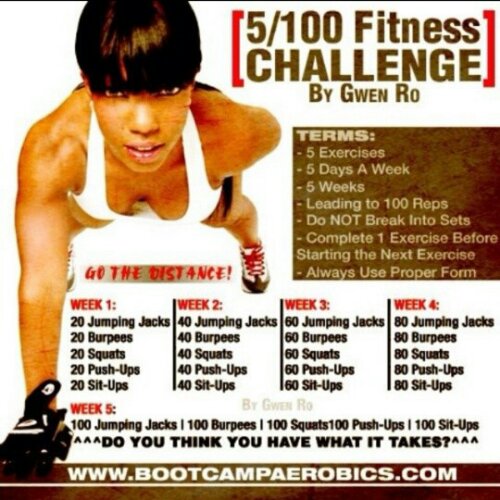 It requires no gym equipment, jus open space & willpower! I only started Monday so if you want to do it with me you still can. The goal is to build up to 100 continuous reps of the 5 exercises listed.
If you decide to do the challenge with me post the pic & @ me so we can motivate each other & flaunt our progress!
Are you ready?
GET YOU SOME BOO!!!