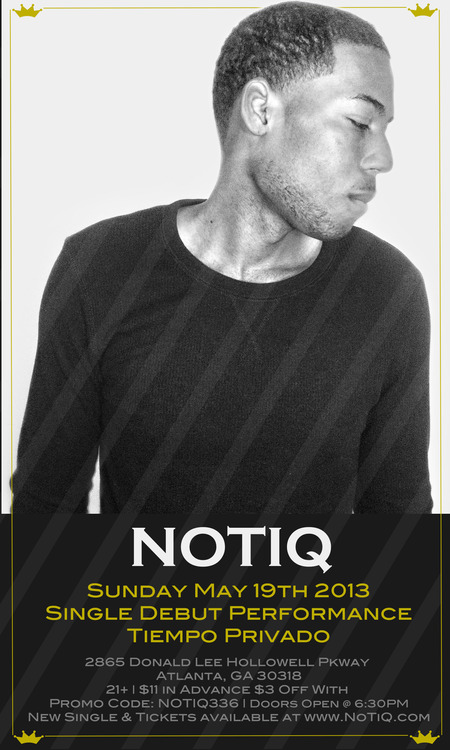 Come thru with your friends and enjoy a fun night out this Sunday, May 19, 6:30pm at Tiempo Privado as NoTiQ gives a debut performance of his new single.
This is will be a live concert featuring NoTiQ and others so make sure you purchase your tickets in advance at NOTIQ.com/Shows
$11 in advance along + $3 off with promo code: NOTIQ336
Buying your tickets in advance is the only way to assure that you will be able to attend this event.
Find out more info about the event here
So purchase your tickets now at www.NOTIQ.com/Shows.