Y'all know I don't normally post on Sunday but I had to give all the deets on this cant miss event!!!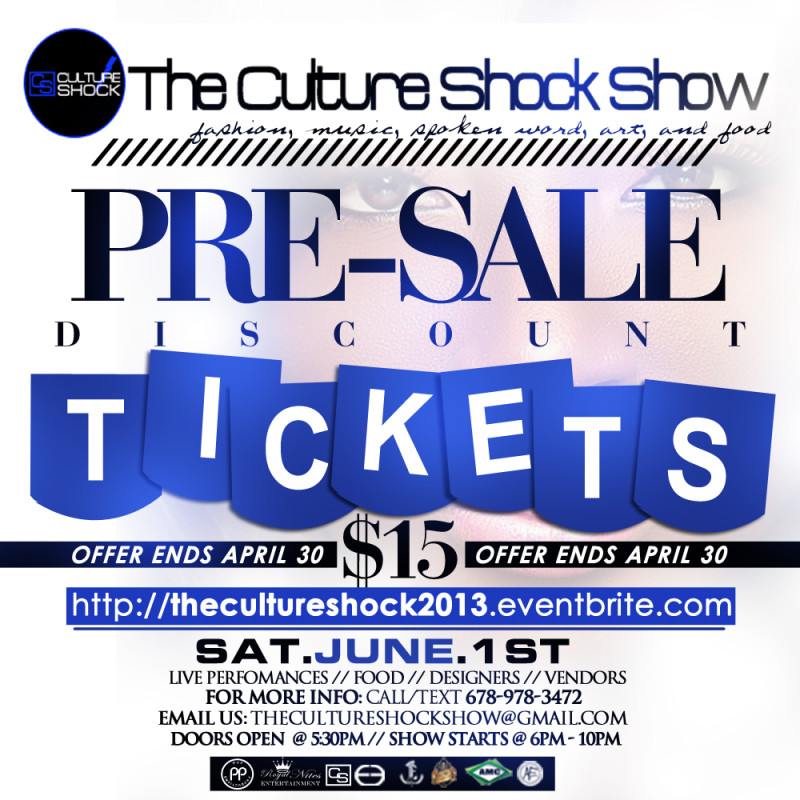 Get your discount tickets and VIP packages here! As well as press passes and vendor tables! Discounts available for a limited time!
The CultureShock Show showcases fashion, music, spoken word, art, and food from all different cultures and brings them together under one roof on one stage. Come share the light.
http://thecultureshock2013.eventbrite.com/
[youtube http://youtu.be/aoTnTm42HX4]
I've already got my ticket, will I see you there?!