How To Make Silver Bauble Heels Inspired By The Runway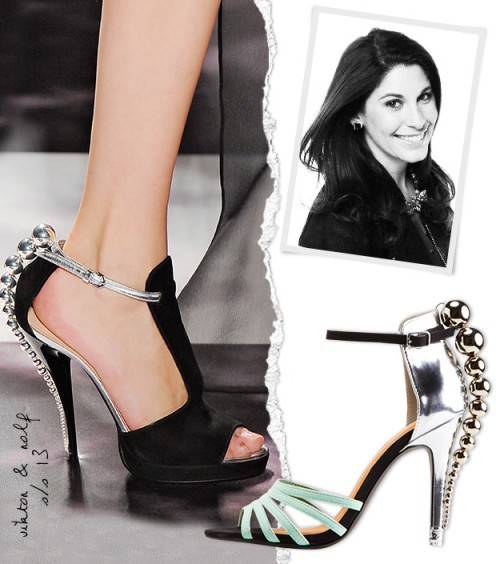 In channeling old Hollywood for their spring collection, designers Viktor Horsting and Rolf Snoeren made sure there was no shortage of glamour on their runway. While to-the-floor lame skirts and draped dresseswere certainly evocative of Grace Kelly and Joan Crawford, the collection's decorative accessories, specifically the bead-embellished Runway Shoes ($1755, 214.559.4510), feel utterly modern. Offering a unique way to elevate a pair of understated pumps, we asked Erica Domesek—our favorite Do-It-Yourself expert from P.S. I Made This—to show us how to get the look. Keep reading for all her easy step-by-step instructions.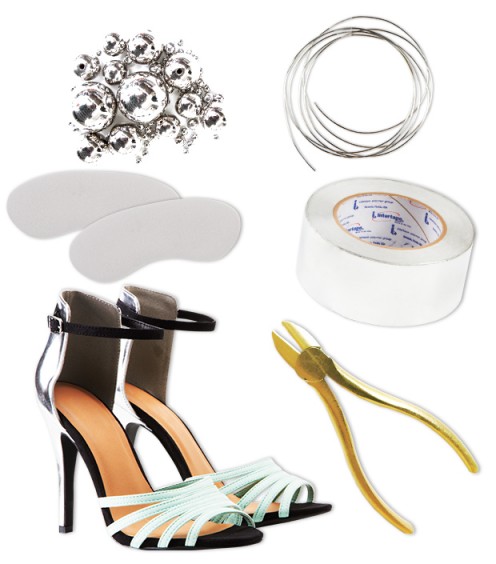 Ingredients
1. Forever 21 Metallic Heel Strappy Sandals($23)
2. Silver-Plated Beads ($3-$23, you will need a package of 30mm, 20mm, 15mm, 10mm, 4mm, and 3mm beads)
3. Heel Liners ($5)
4. Foil Tape ($6)
5. Silver Wire ($6.50)
6. Wire Cutters ($8)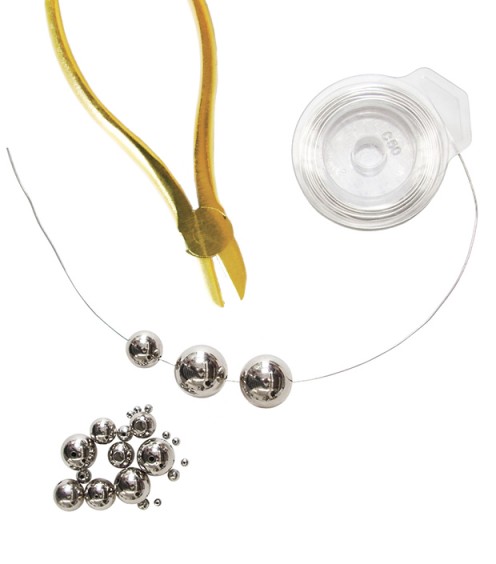 Step One
Before starting, separate the beads into two piles.
(Note: Erica used approximately 18 beads per heel: two 30mm, three 20mm, two 15mm, two 10mm, four 4mm, and five 3mm.)
String the beads through the wire, starting with the smallest sizes first and ending with the biggest. Cut the wire, leaving approximately six inches of extra wire to work with. Bend the wire slightly at the ends to make sure the beads stay on.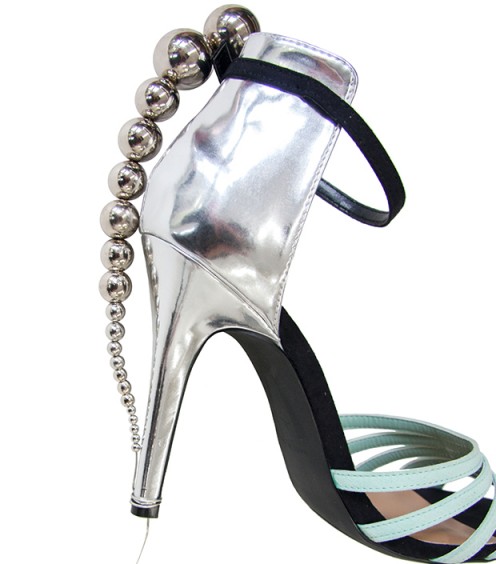 Step Two
Tightly wrap the wire around the bottom of the heel a few times so it's secure.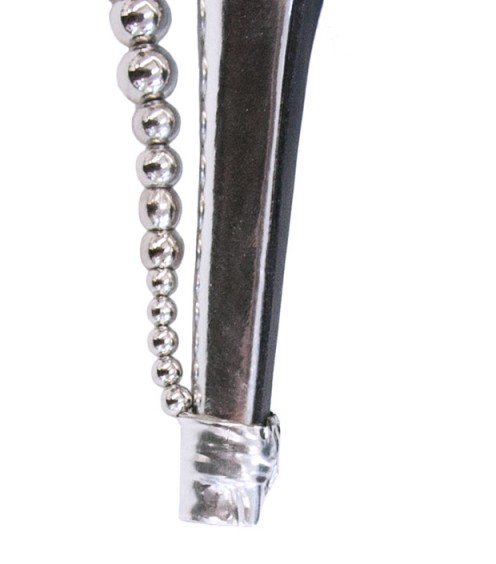 Step Three
Conceal the exposed wire by wrapping foil tape carefully around the bottom of the heel.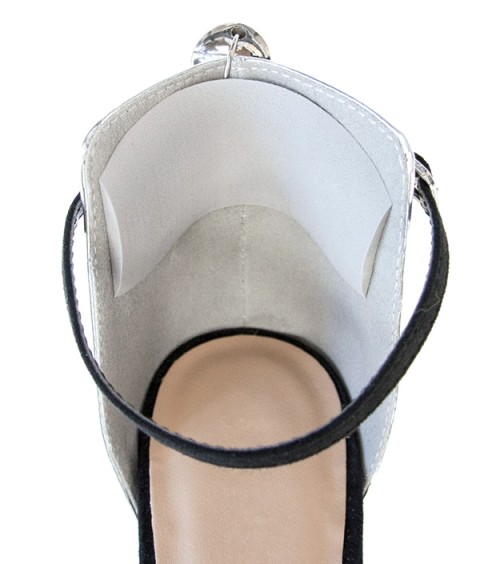 Step Four
Seal the other end of the wire on the inside of the shoe with a clear heel liner.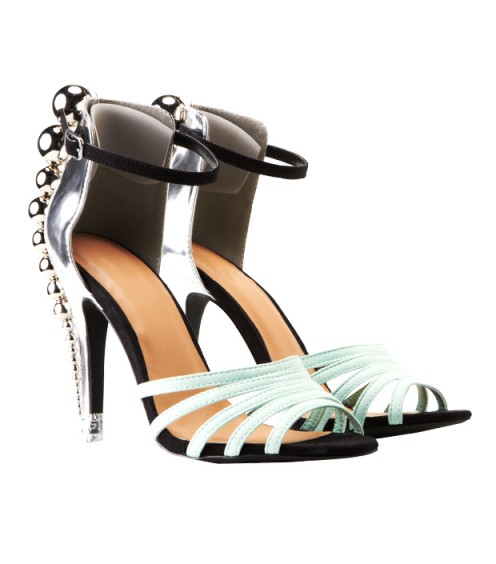 Finished Product
Now that you've completed your newly embellished heels, it's time to take them for a spin with a swingy cocktail dress or pleated skirt.
**courtesy of Who What Wear