Like many of you, I made it a goal of mine (not gonna call it a new years resolution cause I started my journey in November) to get fit & have the hot body I always dreamed of! Not jus for spring break, not jus for summer, I wanna be hot year round! I will admit I've fallen off the wagon more times than I can count -sugar & junk food are usually my demise- but that's okay! Each time I start over I'm more disciplined because I know nobody is gonna GIVE me the body I want, I'm gonna hafta GO GET IT!!!
Now enough of my Tuesday inspiration. Lol! One of the things that keeps me on track is instagram! I get to stalk my body crushes (I have a crush on their bodies) Draya Michelle & Rosa Acosta & learn new exercises & techniques from fitness accounts. My all time fave is MankoFit -she has an AMAZING body, gives recipes & advice AND has regular fitness challenges -talk about a win/win/win!! This weekis the Flat Abs Challenge & is a continuation of last week -I'm just starting this week but I'm trying to catch up.
Last week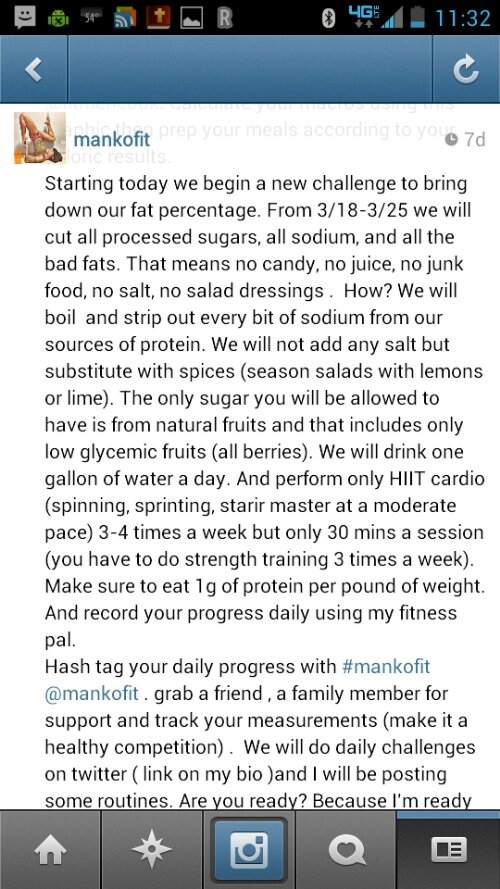 This week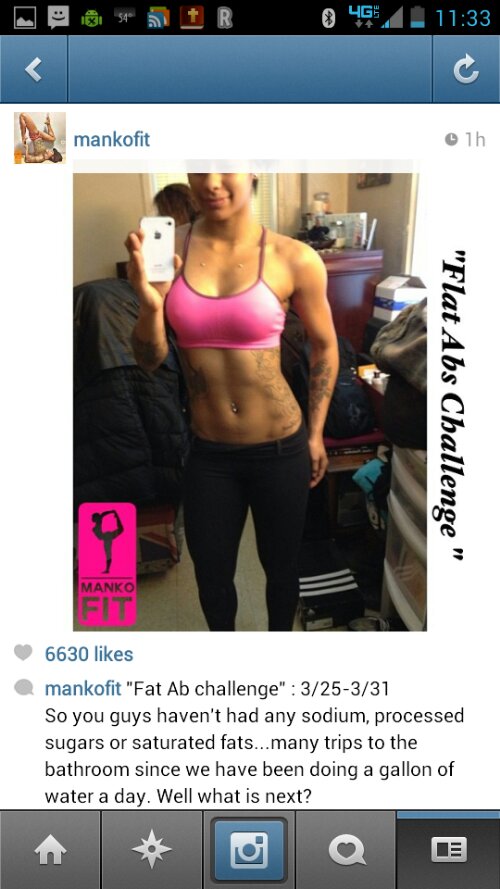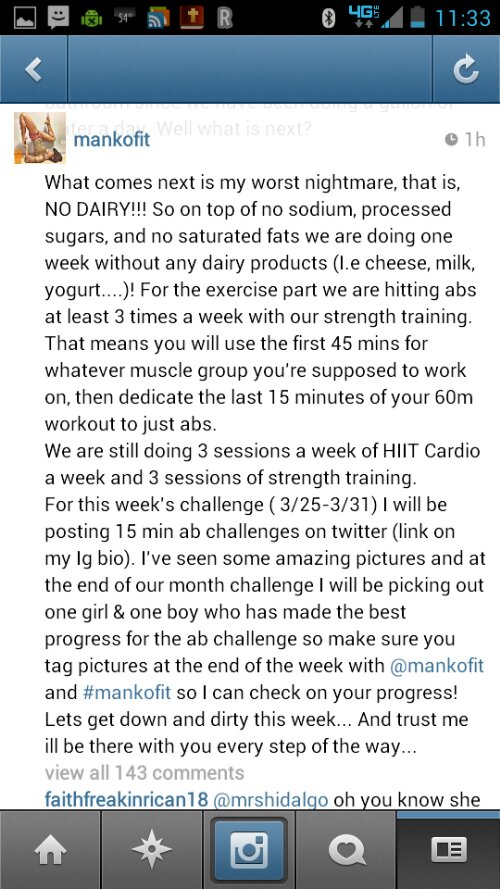 This no dairy thing is really kicking my ass!! I eat cheese, yogurt, milk, & ice cream at least twice a day! Plus downing all that water?! Whoo! But I made it through yesterday & am determined to make it the rest of the week.
For my HIIT I've letting Julian Michaels kick my butt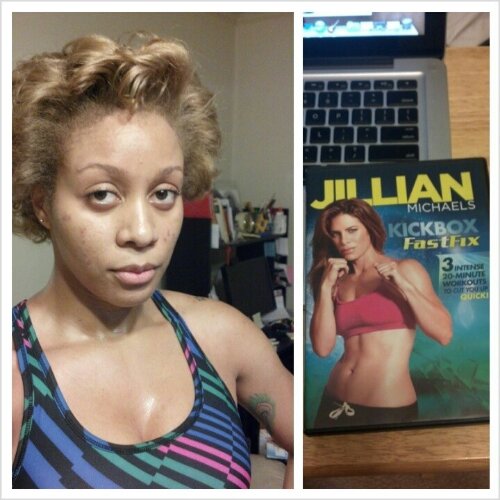 & doing full body weight training at the gym with my guy friends -exercising with a partner/partners helps a lot! Plus I like being the chick tough enough to workout with the boys. I keep up with everything with the "My Fitness Pal" app & taking pics every week.
If you think about it, fashion & fitness go hand in hand. If you look good on the inside you'll look good on the outside & have more confidence to show off the best you you can be! I'm going to share more fitness advice, challenges & exercises for you guys & I want you to share the same with me. Leave tips in the comments or @ me (on twitter or IG) @BlondiesLipstk. It's time for the sexier & fitter you to emerge so let's get these bodies tight & right!!