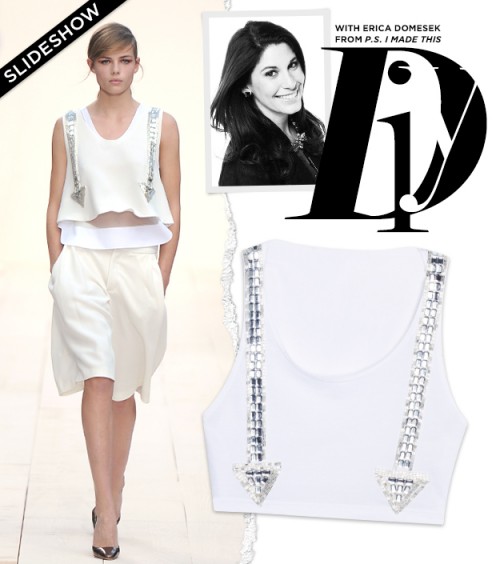 The Chloe S/S 13 show was a girly-girl's fantasy with all the dramatic ruffles, delicate pleats, and floral appliques. It was in one word: pretty. Among the collection's notable pieces is the Light Cady Top ($2350) with arrow-shaped beaded embellishments. Offering a quick and easy way to transform a basic tank, we turned to our Do It Yourself partner-in-crime Erica Domesek of P.S. I Made This for step-by-step guidance on how to get the look.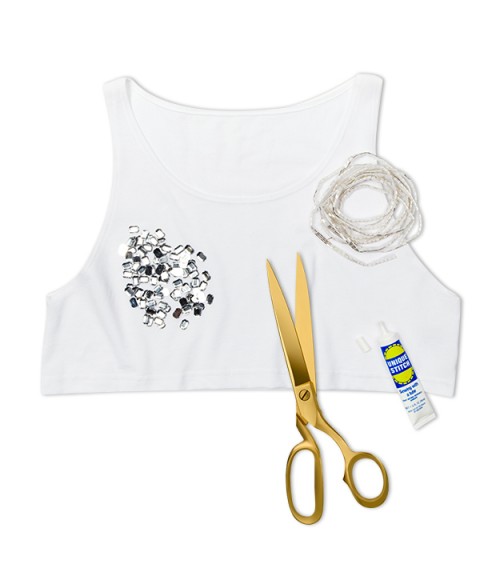 Ingredients
-American Apparel Loose Crop Tank ($22)
–Beaded Trim ($12/yard)
–Rhinestones
-Unique Stitch Fabric Glue ($6)
–Measuring Tape ($4)
– Scissors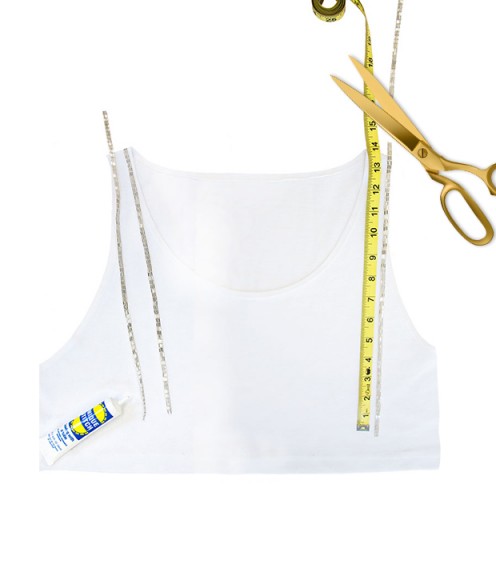 Step One
Measure the desired length for the beaded trim on your tank. Add an extra three inches so you can wrap over the shoulders and onto the backside of the top. Cut four equal-length strips of the trim, two for the right side and two for the left.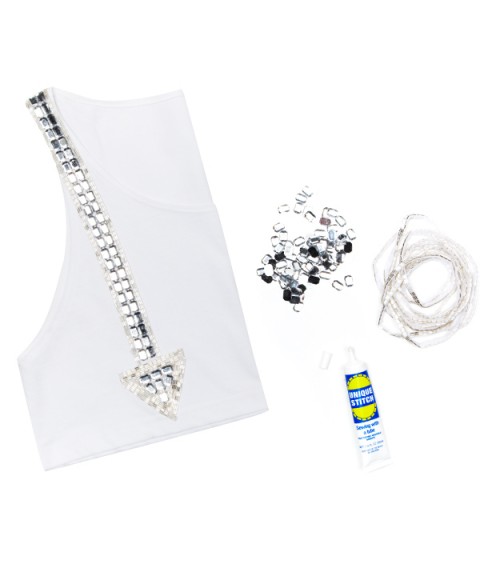 Step Two
On both shoulders, glue two pieces of trim so they sit an inch apart. Wait approximately 20 minutes or until completely dry, then glue rhinestone gems between the two lines of trim. Use excess trim and rhinestones to create the head of the arrow.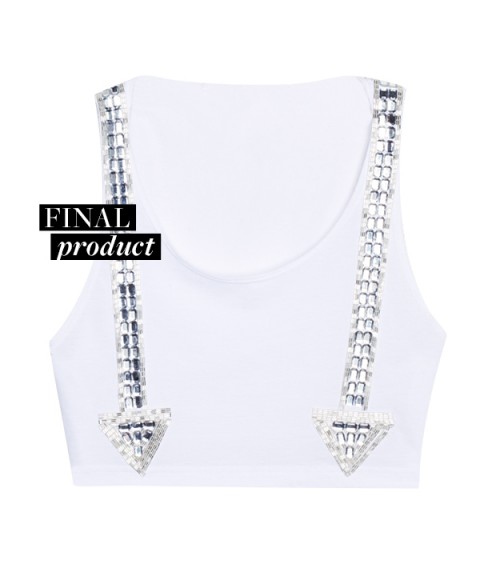 Final Product
Once the arrow embellishments have completely dried, you can start showing off your new top. We suggest teaming it with a pleated skirt to achieve that Chloe-inspired romantic vibe, or try it with printed trousers for a cool and casual take.
**courtesy of Who What Wear