That's right, you see it!! Your eyes are most definitely not deceiving you! Now before y'all start thinking I'm bout to take over the rap/hip hop/r&b/pop game (lol!) I only sing in the shower, in the car & in the choir at church! lol!
I am, however, an avid music lover (which should be obvious with #MusicMonday being a popular segment here at Blondie's Lipstick!) & one day I thought "Why not compile some of your favorite & most popular #MusicMonday" tracks -with a dash of current hot music & share it with your lovely readers?" After talking it over with some of my musically inclined friends, my voices of reason & tapping in to a few connects Blondie's Mixtape Vol. 1 is here for your listening pleasure!!!
Here's the track list, maybe some of your favs made it in!:
1. Intro 
2. Harmony Muzik- Eat You Alive 
3. Brunch Klub- 64 ZooLane
4. Londyn Lyna- Thrill of the Chase
5. Melanie Fiona- This Time
6. John Blu- Take it there
7. Bambi- Day Dreamer
8. M.I.A.- Bad Girls
9. IhsAn Bilal- Red Lipstick
10. Nina Blanka- Hollup Ho
11. Ro. A- Party All Night
12. Rito Ora Ft. Tinie Tempah & Drake – R.I.P (Custom Rmx)
13. Greg Grease – Basement Soul 
14  Kesha – Sleezy 2.0 (Blondie's Lpstk Blend) & Outro
Scan this QR code to download

Blondie's Mixtape Vol. 1

straight to your phone!!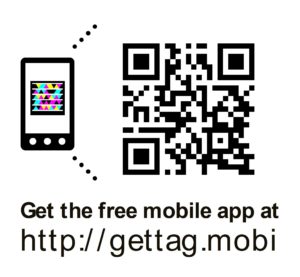 or click the tab at the top of the page & download it to your computer.
This was so much fun to make for you guys & from the "Vol. 1" in the title that should give you a clue that there's more to come!!! I'm always looking for feedback so tell me what you think of the mixtape!
& if you want your music featured on Blondie's Lipstick  #MusicMonday & possibly in an upcoming mixtape email me your tracks, mixtapes, video links, etc. to blondiesmag@gmail.com!
*Muah!*