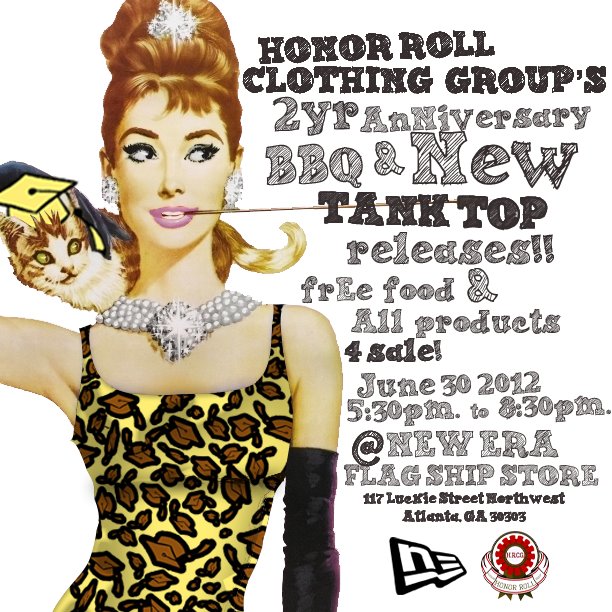 Congrats on 2 years of Excellence @HonorRollCG!!!
If you & I have talked recently whether it's through text, twitter, facebook or email you know ALL I've been talking about is this weekends event: HONOR ROLL CLOTHING GROUP'S 2 YEAR ANNIVERSARY!!!!! These guys have worked hard over these past two years & even before that to make the line what it is today!! I'm so proud of how far they've come & I know it's only gonna keep getting better!!!
Saturday is also their summer clothing release & they have some hot new items including ladies tanks!!!!! If you're in Atlanta/surrounding areas & don't have plans for this weekend you do now!! Come out for FRESH STREET FASHION, FREE FOOD, GOOD MUSIC, SOCIALIZING & NETWORKING!!!! I'll be in the building covering the event & I hope to see you there!!!
*Muah!*